Electric ice shaver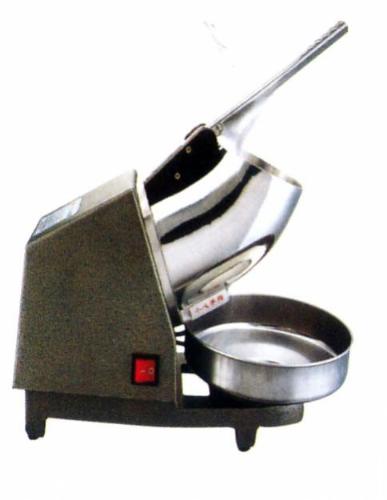 Philippines
April 11, 2013 1:51am CST
Since it's summer here in the Philippines, ice cones and halo-halo are popular again. We used to have a homemade ice shaver made of galvanized metal sheet and a sharp knife. We also have the manual ice shaver. I bought some ice scramble before and I saw an electric ice shaver and it's so easy to use. Do you have one at home that looks like this one? Are they available in malls?
6 responses

• Philippines
11 Apr 13
My friend has an electric ice shaver before but im not sure where she ordered it. Try to ask on public markets because i saw the electric ice shaver of my friend and i noticed that it really looks like a meat grinder. .maybe its double purpose

• Philippines
18 Apr 13
Meat grinder? Maybe I looked for it in the market.

• Philippines
9 Dec 16
@averygirl72
I already bought one. I saw it in a public market. They are selling ice crushers. It's very good to use it crush ice perfectly.

• Legaspi, Philippines
12 Apr 13
I haven't been out to visit the mall for several weeks already but I'm sure there is an electric ice shaver. I think that would just be fine to buy one because you will be able to save your time and energy. Have a nice day!

• Philippines
12 Apr 13
Yeah. that's the new trend today, an electric ice shaver... According to my neighbor who owned electric ice shaver, she bought in a store exclusively selling such kind of machine and the like .. I am not sure if you can find one in the mall.

• Philippines
19 Apr 13
Yes that's true. I think it comes exclusive when you buy the cart business.

• United States
11 Apr 13
Send us some of those heat!

It's snowing here where I am right now, and to think it should be spring! When I was still there in the Philippines, we just use our fridge's ice maker. And that's it. I think me and my siblings have broken down our mom's ice crusher, the one that comes with our blender. From that time, our mom just made us be content with the ice coming from the fridge.

• Philippines
18 Apr 13
Ice maker in the fridge? meaning they are shaved? I want to see snow but I don't think they are safe to eat.

• Philippines
11 Apr 13
If you will use it for business or sidelne this summer I say go for it, my sister has been looking one also but not for business more on personal use at home only, ah its summer and halo halo is in demand now, go go go for it

• Philippines
11 Apr 13
I think there are ones like that here.. but i didn't go and buy one lol.. i guess i dont have much time to use it too.. but it would be nice to have one though.