I felt so shame in the store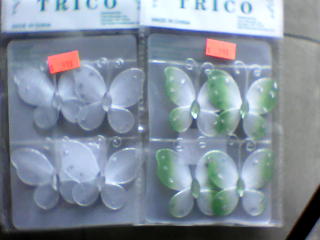 United States
April 13, 2013 1:19pm CST
I was talking to a family friend who knew me when I was a child. I know her whole family and her husband was on crack over 15 years. we had a nice talk and she was asking about kay because she knows of her lifestyle. I told her and she was sad. BUt,I was fine talking to her because her daughter and I talk all the time on facebook. and I know her sister just died of cancer who was on crack. I stepped into the store and walked around and saw my brother shopping. he bent down and I ran the other way and went to cash out. I could not imagine him asking about kay and me not wanting to talk about it. My mother does not even know yet. I think I might stay away from them for some time. I feel shame enough that other people in the street know about her. Well,I went looking in the dollar store for a bow for my wallets. and could not find one. I am not going to bother trying to make one either. I know the out come will piss me off. LOL I fund these cute butterflies and they are the perfect colors. I added them here. and they were $1 each I got three packs. They come with four in two packs and three big ones in the other. I am going to cook my dinner soon. just got my milk and eggs. I know you don't have to do this but if you were me how would you tell your mother about kay? mind you my mother is deeply depressed and can't get medication because of her insurance. she does not even want to talk let alone be stressed. thanks.
4 responses

• Mexico
13 Apr 13
Glad you are doing better today. Sorry if I made you feel bad. Wasnt my intentions at all. Now you mom, do you think anyone will tell her? If not.. keep it to yourself. Now if you think someone else will tell her... its better she hears it from you I think..

• United States
13 Apr 13
I think she already knows something because last christsmas my sister said,she was not dealing with her any longer because she was hooked on those pills. Now,I did not know anything because we don't speak at all about anything just hello and good bye. But,my mother has been trying to get me to keep kay out of my house for three years now. and she got to the point she would not leave kay in her house alone. so,that tells me that she knows more than I knew all this time.

• Mexico
13 Apr 13
Then if she does, you need to go and talk to her. So others dont. Also its more real from you then someone else. Good luck there.

• United States
13 Apr 13
maybe you can bring it up the next time she brings it up. you say she already senses something.


• Garden Grove, California
13 Apr 13
hi gifts does your mom really have too know about Kay right now? I mean perhaps wait a while or will someone else tell her and upset her more m?this is a hfrd discussion to make but she doesshe not know a lot about Kay any way?

.



• United States
13 Apr 13
I think she knows more than I knew all this time. I was about to call her but the sound of kay's name makes my mother sick. I can see it on her face when I am at her house. she would rather not hear anything about her.

• United States
13 Apr 13
gifts: You might be right. She may know more than she lets on. If she ask then ask her what she knows because many times others know more than we do and she may be trying to keep what she knows from you.

• United States
13 Apr 13
yes, this is why i say to let it come up in conversation. i am sure it will and you will be able to talk more about it the more she is willing. btw....i like the butterflies.

• United States
14 Apr 13
I think the reason why it may have been easier for you to talk to your family friend was because she had a similar situation and can really understand what you are going through. Your friend will not judge you because she knows how rough it is to deal with this issue. I hope you will continue to see your mother, but do not bring up Kay unless she asks then just tell her as little as possible so your mom does not fall into a depression. As for others who ask you just say, why do you ask? that should keep them quiet. I love those butterflies. They should look really cute on your wallets.

• Chile
14 Apr 13
You don`t have to be ashamed for what your daughter does, Gifts. WE cannot change our daughters, but we can be there is they need us. I have read your posts for a long time and I think that your mother should not be ashamed of her granddaughter either. If she is ill, then hide it from her. But not because of shame. Family is to support each other.