Why David Letterman is fascinated with the Catholic Church.

Philippines
April 20, 2013 6:35pm CST
He pokes every conceivable joke he can, that seemingly vulgar but appropriately decent night show television host named David Letterman, on every event that happen on the Catholic Church. And obviously, he is having as much fun as he can get with the new Pontiff, Pope Francis, the infallible leader of the 1.2 billion strong Catholic Church. David Letterman, I think, is amused, or fascinated with Catholicism because, let truth be told, the old guy is highly intelligent and, deep in the recesses of his being, he knows the Catholic Church is that one and only one Church instituted by our Lord Jesus Himself. And though beset through the ages by issues and problems that could crumble any other church, there it stands, because our Lord promised that He will forever take care of the Church. Okay Mr. Letterman, one is never too old to join, Tony Blair did, and he was Prime Minister of England. Intelligent men see the truth, and they can feel or sense what is right. But only those who humble themselves are wise.

Oh yes, Pope Francis just might baptize you, if you ask him, he has compassion for those who mercilessly poke fun on him. You will be given time for the Sacrament of Reconciliation (you can feature your list on your top ten later), and thy sins will be forgiven.


4 responses

• Philippines
22 Apr 13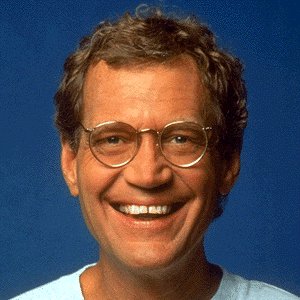 Hello Eileenleyva,

It's all for entertainment and probably has nothing to do with him joining the Roman Catholic religion, not even sure what religion he's in. besides, I've watch him over the years and he's just good with his jokes but never really take it seriously most specially in joining a religion. maybe he just had high hopes with the church getting better one day but not able to take the next step

have a nice day

• Philippines
21 Apr 13
An old saying goes,(at least in my country) what the mouth speaks, the heart opposes. He may be poking fun but deep in his heart is a deep respect for the church. Sometimes, the more we hide our true feelings through our words, the more the heart show itself. Luckily, the Catholoc church welcomes all kinds of people who are in search for the truth. I am too glad I found it.

• Philippines
21 Apr 13
I know very little about David Letterman, I have only watched a couple of his shows and he is supposed to be a humorist and yes, they do run out of material sometimes and I think no topic is to be left untouched when it comes to jokes. I think he is just like many non-Catholics who find the practices of Catholicism hard to understand. It seems like it is indeed hard to teach old dogs new tricks. They have their own beliefs and they're sticking to them.

• Mexico
21 Apr 13
I think tv guys like Letterman do that to everything. I sometimes get offended by letterman or even Lenos jokes. So I choose not to watch them here.

• Philippines
22 Apr 13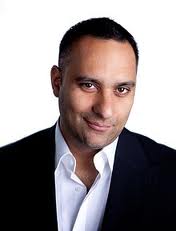 Hello maria, i wonder what jokes do you think had made it offended to you? I haven't heard of him making ethnic jokes yet but i do have heard some from LENO. what makes me even sad is that they kick out connan just for Leno to come back, not to mention letterman likes to make the huge fuss out of it and benefits him too haha


. but not all jokes are applicable to every one. maybe you should try watching russell peters