My little baby in the womb...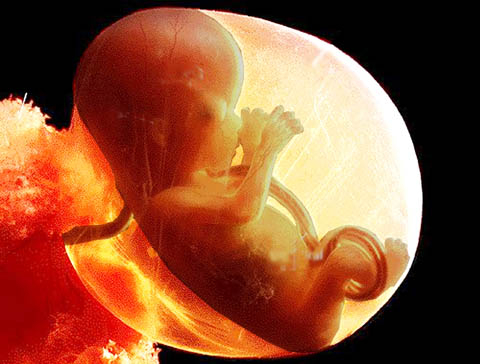 Indonesia
April 24, 2013 9:17pm CST
Yesterday, I see my midwife to check my pregnancy. I was surprised, because my body weight down 2 kilograms, but my little baby in the womb growing well and has grown about 1 inch. Yes, I think my baby has absorbed my body's nutrition storage. My midwife suggests me to eat more and more to return my weight loss and support my baby's growth. I am sorry my baby... mom does not prepare enough nutrient for you... Hi mylotters, do you ever experience this case when you are pregnant. Please share here...Thanks.
4 responses

• Philippines
25 Apr 13
I grew a lot heavier than what pregnant women should be. And it was only me who gained a lot of weight. During my 2nd and 3rd pregnancies, I think I gained about 50 pounds. I never lost a pound during the term. I just had the appetite.

• Indonesia
25 Apr 13
Hi friend, you are very lucky, I think. Yes, I know there are many mothers who never feel anything when pregnant. They have weight gain and healthy during their pregnancy. Yes, I think it is a great blessing. I must be patient with the symptom of my pregnancy, although it is not easy.

• Philippines
25 Apr 13
Don't worry friend, try taking vitamins and eat more vegatables and fruits. I didn't experienced losing weight when I am preggy but I experienced not gaining for the two consecutive months, and also drink milk twice a day, my OB gyne prescribed me to drink anmum.

• Indonesia
25 Apr 13
I begin to drink pregnancy milk, because one month ago I always nausea and vomit and I cannot drink pregnancy milk. But, my weight still down. Yes, this month i will try to maintain my meals and drink a lot of pregnancy milk for me and my baby healthy. Thank you friend...

• Indonesia
25 Apr 13
Don't worry mbak, it's natural losing the weight in pregnancy, maybe because of morning sickness. As long as the baby still healthy I think it doesn't matter. That's better you force to eat although it will thrown again from your mouth. Ask the doctor the medicine prescription to prevent morning sickness so that there will be enough nutrition for your baby

• Indonesia
25 Apr 13
Thank you friend, I hope I will better and eat more for me and my baby. I hope my baby growing well and healthy. I have been asked some prescriptions from my doctor to reduce my nausea and vomit, but they do not walk well. Maybe I have to be patient with this symptom. Thanks...

• United States
25 Apr 13
Don't worry some women never gain weight at all. I've always lost weight when pregnant.A high proteins diet is good for your pregnancy but don't worry unless the baby isn't growing which the midwife should be able to tell you have each time she checks the baby's weight. T is why with my second pregnancy I started right away but that was because of my first pregnancy and having a baby with restoration of the growth which we could see for months.

• Indonesia
25 Apr 13
Thank you friend, I concerned about my baby growth in my womb.Actually, most of pregnant women experience lose weight in the initial of pregnancy, but I want get my weight loss return immediately to make sure that my baby have enough nutrition. Thanks a lot...

• United States
25 Apr 13
Don't worry about. Yes some women gain from the start to end, some lose then gain, others lose or stay the same weight but there isn't anything to worry about. Your weight doesn't reflect on your unborn child's weight, ever oldies reacts differently to pregnancy and many people assume it has to do with morning sickness to the lose of weight when its not. It just means the Abby is taking it what he or she needs. Some pregnancies you will need more or less. It just depends on things. I was always under weight with both babies. I expect the same with a third baby.