Free water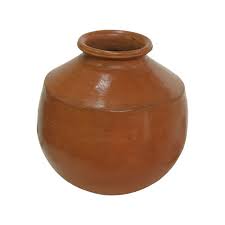 India
April 27, 2013 2:51am CST
The Hindu month of 'Baisakh' began from 26th April, means summer began officially. Though we are facing hot weather since past one week, the days are getting hotter day by day. Water scarcity has begun, ponds are drying, and even river Mahanadi near my house has less water.

Giving water to hungry persons, birds; animals is a noble; in return they bless you; god will bless you. As usual like other years I have set a 'free-water' shade in front of house on Main Street.

This kind of hut is called 'Pani-chhatra'.it will be there for 3 months till it rains and weather is cool. [b]It is a hut like structure; I have employed a person at a wage of 100 INR per day. There are 15 clay pots inside; each can hold 20 liters of water; they are covered with wet cloth; this helps in keeping the water cool. He will give cool water FREE to any thirsty person. I have also hanged water pots on the roof of house; birds can drink. Anything similar there?[/b] Do you give water to thirsty? Please respond comment. Thanks in advance. Professor Dr. Bhuwan Saraf. PhD. April 27. 2013. Cheers have a lucky day ahead. [i][/i][u][/u]
6 responses

• Philippines
27 Apr 13
hi professor, in a city like ours, it is difficult to make a shed for water - free for all. I have not experienced though of being left without water. there is always water everywhere and safe for drinking. people around here gives water whenever someone wants or asks. always free (except in malls and big stores where the people need to buy them). ann


• India
28 Apr 13
Dear. If you have been from India or visited its town/villages/cities or even some area of metro cities then you will surely find that people are struggling for arranging water for their day to day activities, you may find generous people like professor arranging water shed for unknown thirsty people without any expectation of return. Every year in india many people became sick due to water generated diseases because of lack of drinking water. Government is trying to make supply of safe drinking water but not able to cater needs of growing populations of India. You are blessed because you live in area where this problem exist in a vary limited sense.But many people in India spending even 3 to 4 hours per day only for getting safe drinking water for their family. Thanks Mahatav

• India
28 Apr 13
Honey Thanks for response in details. here some malls give you cold drinks too if you fall under their regular registered costumer.

• Singapore
28 Apr 13
hi prof, You mentioned of rivers and ponds drying up and water is getting scarcer by the day. Do you live near the sea or ocean by any chance? You know there limitless supply of water from oceans and seas and that this water can be utilized for drinking after proper treatment. Does your government ever consider desalination of seawater? It is a proven technology and should be explored and made use of to alleviate the shortage of water. Just my opinion. Have a nice day.

• India
28 Apr 13
Thanks for response. I live 1 km away from river Mahanadi, Asia's biggest earth dam 'HIRAKUD DAM' is built over it, but in the ocean like reservoir water level falling every year.

• India
27 Apr 13
Hello Sir,

Giving water for the thirsty and food for the hungry person is considered as a great deed. One would get the blessings and virtues on that great deed.

I have seen earthen pots filled with water in road sides here in this place. No idea who is working behind that good deed. We do give water if anyone comes home or office from outside.


• India
28 Apr 13
Sree beti Thanks for response, i know you are religious lady. Yes some persons don't want to show their name.

• Philippines
27 Apr 13
Wow, you really have a good heart Sir. I am sure God will pour blessings on you and your family. Keep up the good work. It is nice to know that there is still existing person like you. I guess all of the needy and thirsty are lucky to have you.

• India
28 Apr 13
Thanks for response kokomo. I always feel blessed lol

• Rome, Italy
27 Apr 13
this is an act of kindness and generosity on your part. i'm sure plenty of people and birds will benefit from these. in rome this isn't necessary. there are water fountains in almost every street and there is free flowing water. i don't know if the unused water is recycled but these are very helpful. these fountains provide cool drinking water to the pedestrians and animals year round.

• India
28 Apr 13
Thanks for telling me about your place, we don't have fountains or even streams all dried up now, some big industry drew the underground water.

• India
27 Apr 13
I remember in my childhood when I used to reside in defense colony, labors working in field and construction site used to approach us for drinking water. I have given water too them. Apart from that I had a habit of placing water in a broken bucket in our garden for the bird. But Sir, I have never done anything like you do.

• India
28 Apr 13
Thanks for response Beta. God will reward for your good deeds, please keep doing.