Enough Reality Shows

United States
April 27, 2013 6:06pm CST
Whatever happened to the days of plots and sitcoms? Now whenever you turn on the tv all you see is reality shows. I mean come on, do I really care who has the longest beard or want to watch some hog farmer! I know there are probably alot of people who do enjoy watching them but I just wanna see some good old fashioned shows with scripts. I honestly believe hollywood has ran out of new ideas so they've decided to just throw some words in a hat and whatever they pull out they do a show about. I'm sorry if I offend anyone but enough is enough. I'm expecting a call any day to ask me to star in my own reality show,would you watch it?
7 responses

• United States
28 Apr 13
It isn't that they've run out of ideas. It is that trash television is cheaper. Once our contract is up or we move (whichever comes first), I intend to dump the satellite dish in favor of Roku. I can access what I want through that, from various websites and Netflix. There are good shows available. PBS has proved that with Sherlock and the wildly popular Downton Abbey. HBO has shown that with Game of Thrones and True Blood.

• India
28 Apr 13
Hi friend, Reality shows are quite common in this days and people come forward to share their real life events with others. People also interested in watching this kind of shows. Too much of reality shows will give irritation to the viewers, the channels must have some limitations for them as well as telecast normal shosw to entertain the people

• United Kingdom
28 Apr 13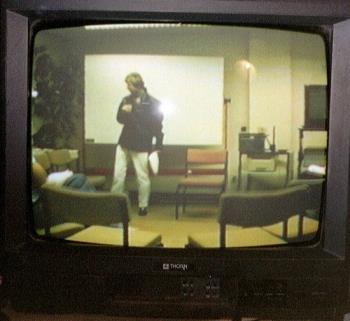 As a rule I don't watch Reality TV shows. The only one I've watched extensively unless I'm mistaken has been Big Brother UK. I watched part of the first series; and then parts of maybe two, three series after that; and parts of a couple of the Celebrity Big Brother series. I've also watched parts of the MTV reality series "The Real World". But in general I'm not a fan of Reality TV; although it has to be said I no longer have a TV; in fact I watch all my TV via the internet; and as there's so much to choose from online, it's pretty unlikely I'd opt for a Reality TV show. I actually applied for the very first Big Brother series here in the UK, although in those days, it wasn't an Open Audition: you sent in an application form and photo. But I wasn't selected (I also applied; and auditioned for the very first British series of the X Factor). Yes, I'd watch you in your own reality show, of course: as I say, I'm not a fan of Reality TV, but I'd still watch for a special reason.

• India
28 Apr 13
Reality shows are really there to fool people. The owners just play cheap gimmicks and such shows should not be aired, as people just get addicted to them and leave a bad impact on them.

• United States
28 Apr 13
The do these reality shows because they are cheap to make. You'd don't have to pay the people much (unless they think they are famous and demand more money)and you don't need sets. I miss reruns. At least they real TV shows. And whatever happened to showing movies?

• Mexico
28 Apr 13
I agree soap operas are the same. But its what the people want to see these days. Just not for this gal. Have a great day there. See you here sooner than later.

• France
27 Apr 13
I agree, they are making too many reality shows. I guess people like to see action and drama- because a few years ago I used to watch Laguna Beach (Etc) and I used to get hooked to the drama, but now I'm sick of reality shows and I like to watch tv shows or movies with plots. I guess Hollywood sees more users watching Reality shows than others so they are just trying to keep the viewers interested.