=It's Been A While= ^_^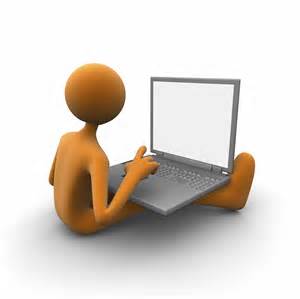 Philippines
April 28, 2013 2:55am CST
It's almost 5 yrs that I've been here in mylot. From the first yr I was very active here making discussions,responding into various topics everyone is posting but as the year goes by I was not able to actively participate here due to busy schedules and lots of workload.Only when I get bored and have nothing to do that I visit this site and post whatever topic pops out in my mind and so this is it..realizing that I've been here for a long year and it took a long while when again I decided to make and post discussion here.And I guess I'm doing this every year but not consistent though..maybe 3 or 4 discussions only every year after that first year of my active participation.And well,I missed mylot.I missed what I'm doing here,missed my friends here.Hope I can still catch up on you here...

Have a nice day everyone!!!

5 responses

• United States
28 Apr 13
Wow, you've been here long, you're practically a veteran!

That is the good thing about mylot, you can always jump in again and join in the discussion after being off for quite some time. Although some earnings might get forfeited for long. But still, it's all good!

• Philippines
28 Apr 13
A veteran.hmm...cool description huh

...That's the best thing about mylot, you can catch up all the way no matter how long you've been out here.

On the other hand I really don't mind the earnings here,it's a given bonus to me as I'm just fine without it as long as I enjoy here.And I just love posting topics or discussions,reading and responding to various topics being posted.


• Howrah, India
28 Apr 13
I have been here for last 1 year and I know how difficult is to be stay online with this social network.I also does not have enough time everyday to cheak mylot but whenever I had time I used to open mylot and starting or commenting on others discussion.It's glad to now that you are almost 5 yrs in mylot...

• Philippines
28 Apr 13
We sort of have an opposite experience. I've been with myLot for around 5 years but it was only in the second year that I started actively participating in the discussions. And they were sort of intermittent. There will be months when I log in daily, but the other months are totally zilch. And this is also due to my busy work schedule. But don't worry, I'm pretty sure you can catch up. I think everyone of us does. We sort of get hooked on this site.



• United States
28 Apr 13
I used this site allot on my first account i'd say 2years ago. But i forgot the info to it (even the email...) so i made this account, once i made this account i tried to be active, then boom. forgot. My laziness got the best of me :P and well. I forgot to get online. I'm not sure how long it's been since my beginning. But it's been a decent time. and even now, i'm glad i found the site.