Lemon Cupcakes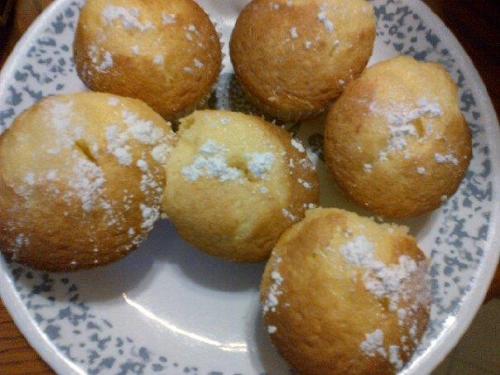 Canada
April 29, 2013 12:58pm CST
I made lemon cupcakes last night, it was simple a white cake mix (made up), mixed with the lemon pie filling. Seeing as I didn't have the cake mix, I used my parents, so they got to eat some too. It made about 16 cupcakes/muffins, and now there is 3 left (can you say they went over well).
6 responses

• France
29 Apr 13
Sounds yummy!! Can I just ask you how exactly did you add the pie filling? Did you mix it in with the white cake mix?? And how much did you put?? You know at first when I read your subject line- I thought you put dashes of lemon peel, but I never would have thought of the lemon pie filling..!! Thanks for sharing!

• United States
30 Apr 13
I was going to ask the same thing Anji! I make the cake with the mix, and they are just that...a cake with a mix. I would like to be able to give them a better taste or something special. I make my own icing and that is great, but the cake...just to boring but I dont know how to "spice" it up! Hope she answers us!

• United States
29 Apr 13
That sounds really good. I was in the baking mood the other day and made Triple fudge brownies but haven't gotten to eat any since the day I made them which was thurs. Hoping today my appetite will come back and I can have some before they go bad.

• United States
30 Apr 13
Good grief blondie....you can't say that! I dont' even like brownies that much, but cant' not eat them if they are sitting right there in front of me!!! Boy, more power to you!!!


• United States
29 Apr 13
This is really nice Ricki, that you have made some lemon cupcakes, and they must have went over well, if you have only 3 left, your family must have love them, I love lemon cake, and lemon cup cakes sound even better.




• China
30 Apr 13
I like to eat cakes, but I don't like kitchen. If there is any chance, maybe I should learn how to make cakes by myself. You're great.