What has become of Heart?

Philippines
April 30, 2013 5:47pm CST
This is the current craze: http://ph.she.yahoo.com/hot-or-not--heart-evangelista-heats-up-esquire-philippines--elections-issue-075558028.html A little disappointed, because I liked the sweet and loving image Heart was when she essayed that elfin role in a mini-series entitled Dwarfina. With all the blessings and the wealth she was given, does she really need this? For what?
7 responses

• Philippines
1 May 13
hi eileenleyva. i think that the phot was artistically done. i love the effect of the paint brush. for sure, the sando and black bikini she wore was a bit on the 'daring' side but hey that is what sells. anyway, not swaying you or anything, but i'd love to get me a copy of that magazine. let's agree to disagree eileen. btw, with the impending change in mylot, i might not come here as often so if its not too much to ask, i hope you can pm me your email and still keep in touch that way. if you're having second thoughts, no worries, it's no biggie. cheers!!!

• Philippines
1 May 13
I also want my earnings, even if it was small, wish mylot could have retained that. Please drop by as often as you can, mylot is still a venue for exchange of ideas. Okay, am not one for crappy women on mag covers, we know that such things are for men's pleasure only, and that cheapens the the female gender more and more. We agree then that we disagree on that matter, but without the mylot earnings, that mag might not be affordable. Don't buy it anymore, you have seen it here, anyway. You're a good mylot friend, allen. Blessings.

• Philippines
30 Apr 13
I think this is her rebel side coming out. There might have been issues in her family that we do not know of that might have triggered her to do such things. Her current relationship with senatorial bet Chiz Escudero being flamed by her parents might have also pushed her on to the rebel side. I guess she's ready to take on more daring roles.


• Philippines
1 May 13
In these days, actors need the publicity to get jobs. if nobody hears of you, you're basically non-existent. Heck, there are are even people who cannot act but still get flocked by fans. Personally, if Heart's a rebel, i think she has just cause. After all, it's her life. She can rebel as she wants to.

• Philippines
30 Apr 13
The photo was sophistically done, I actually liked it. Although, the 'vote' print on her shirt was a bit provocative, knowing that her boyfriend is running for a seat in the Senate, but all in all, the picture was great.


• Philippines
30 Apr 13
Oh well, she just reduced herself to another piece of meat, no matter the photo quality. There's much more than Heart can do than this pin up pic.


• Shenzhen, China
9 Sep 13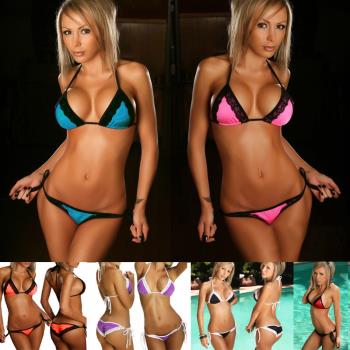 Here, in my store, there are various beautiful ladies with pretty clothes, welcome for ladies. http://www.aliexpress.com/item-img/Free-shipping-high-quality-sexy-with-cup-swimwear-shoulder-strap-bikini-victoria-style-crystal-flower-swimwear/881096012.html

• Quezon City, Philippines
17 May 13
Well like any maturing artist who has the looks and the body to show I guess many are really staking their reputation for this to get more attention from the public. Oh well, I think the sweet image is now gone and she has entered into the matured audience just to expand her market.

• Philippines
1 May 13
Are her boobs real? Hehe, I'm just curious. I love her look! This actually look decent compared to other sexy men magazine covers. It only shows she's a well-rounded artist and an adult. But I do hope it ends here. I mean, I don't want to see her stripping her clothes off in a movie or something. Now, that would be degrading..

• Philippines
1 May 13
I believe in the entertainment industry, it's known as a 'make-over'. She might be a good actress but she also needs to be constantly on people's minds to get her on the payroll. In showbiz, if you're not [popular or recognized, it's basically the end of your career. a switch to the daring side of things will have the people talking and Pr in showbiz (whether good or not) is always good PR. I agree on another responder's comments that it might be showing her rebellious side. I think she picked a good time - she's in the news due to her boyfriend's running for the election and the issue between her and her parents.