What did you have today for Breakfast

Hyderabad, India
July 27, 2013 1:34pm CST
Breakfast should consists of 114 different Nutrients
2 responses

• United States
27 Jul 13
Soy mocha latte. Not sure how many nutrients there were if there were any at all

• Aberdeen, Scotland
27 Jul 13
i must be getting old - but what the heck is soy mocha latte made with is it like coffee but soyoffe with the stuff in mocha?? i have been to starbucks once and had a mocha - it was good but not enough chocolate on top or cream,

• United States
27 Jul 13
@jimbo45reborn
That's probably about it. They had it in the "organic" food section of the store. I've never been to Starbucks.

• Aberdeen, Scotland
27 Jul 13
@cupkitties
omg i thought everyone in the home of the brave had been to starbucks!

• Aberdeen, Scotland
27 Jul 13
What did you have today for Breakfast - coffee - 4 mugs Caffeine is enough ingredient for me first thing in the morning

• Hyderabad, India
28 Jul 13
Breakfast is the most important meal of the day, you gotta have some nutrients in it. Try to have breakfast filled with nutrients and you will feel more energetic

• Aberdeen, Scotland
28 Jul 13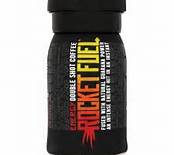 @mahmoodkhanm2k
i feel quite energetic already coffee is an awesome first meal of the day