What kind of flower do you like?

Indonesia
11 responses

• Indonesia
30 Jan 07
Another adenium that I like is called Black Giant, it's a cultivar of Arabicum Adenium, the special characteristics is black brances and has many joints on every branch especially on the top. The stem skin is very dicstinctive wrinkle like old elephant's skin. Flowers are deep pink to red, leaves are curve at the top dan fold up.

• Indonesia
30 Jan 07
I like all Flowers, but not so as I like adenium. This plant grow in the arid land, had beatiful flowers with 5 petal with various colours and form

• Canada
30 Jan 07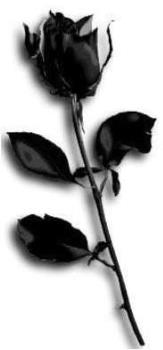 my favourite flower is the rose and i like the way the black rose looks but i like the way the red and pink and blue ones smell.

• United States
30 Jan 07
well me i like roses especially yellow, I like pink too but yellow roses is one of my favorate..

• United States
23 Nov 06
I like all sorts of flowers, but my favorites are colorful roses (yellows,pinks,reds,purples!) and Japanese Lilys