Make Money From Home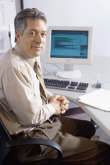 Croatia (Hrvatska)
August 18, 2013 11:25am CST
Hello everyone, I would like to offer you two great programs where You have unlimited potential to earn online. First one is called My Data Team Some of our members can make $300 - $1000 or more per day using our program, training, tools, and guidance. We have been dealing with online data entry for over ten years. Do you have a few minutes? I will explain more. You can check it here: http://www.mydatateamjobs.com/?id=MAntonio The second one is called Empower Network and for more informations go here: https://www.empowernetwork.com/join.php?id=antoninib Once You Join Empower Network You will get private access to my University of Internet Science Team which is awesome training and best Internet Marketing education with a lot of support. After you upgrade on EN you will be upgraded on Diamond Level for free @ http://universityofinternetscience.com/?rid=13174 If you need any more informations just answer me back. Best regards, Antonio Burazer Skype ID: 'razzorsback'
2 responses

• United States
20 Aug 13
As the old saying goes, never pay money to make money. Just to let you know that I have been making money online full time for the last 13 years and I have NEVER paid money to make it. All a person really needs to do use their own ideas to make money online.

• Liechtenstein
21 Aug 13
I only paid a fee after I sold something. That's the way it works.




• United States
21 Aug 13
@merchantsmith
Not true, fantastic ideas and free platforms are all you need.

• United States
21 Aug 13
@TrinityDownpour
yes that is the way it works but most people here believe it's the other way around.


• Croatia (Hrvatska)
20 Aug 13
Yes, this is real and legitimate. It has best Internet marketing course for a low price and it is connecting you with 30 000 employers.