My Boyfriend

Green Bay, Wisconsin
October 7, 2013 2:07pm CST
Hello everyone. My boyfriend and I are going through some tough times, at least to me we are. He doesn't find a problem with how we are however I am only the second girlfriend he's had. We are both 17 so we have to abide by our parent's rules. My parents are very laid back while his control every aspect of his life. He has a job paying 15 dollars an hour however all of his money goes into the bank so we can never go out and do anything fun. He also is not allowed a car for school or to purchase one of his own. I am not sure what to do because it's affecting my happiness in the relationship. Any advice??
4 responses

• Shingle Springs, California
10 Oct 13
First thing is, learn not to stress over things that are out of your control. His parents are actually teaching him a valuable lesson about saving, but on the other hand it sounds like they are a bit too controlling. Is there any chance he could get them to loosen up just a tiny bit, like let him take out just enough money to go out once a week or something? If not, you are just going to have to decide what's more important to you, his company or going out and having fun.

• Oklahoma City, Oklahoma
9 Oct 13
"They say we're young & we don't know, We won't find out until we grow ... Babe ..." You ARE young, but it's still good to set a foundation. & his parents are RIGHT to be so-strict, so that your love can't be based on "stuff" (hot places he takes you, expensive gifts he buys you, etc.) I've NEVER 'dated' (oh, I've been "out to eat, with a girl

," but never 'with romantic intentions' ... at least not since I was 14 & went across the street for lunch with a girl who was also in the orchestra-group we were 'in the camp of'

), because I lack the self-confidence that comes with a job or -with student-membership--- the 'self-confidence' that would say I'm good enough to 'handle the responsibilities' a wife expects of her husband (hold employment, drive the kids around, etc.) Sure, I can fill the
other
responsibilities of a husband (responsibilities not talked-about in public); but if I can't provide those simple requirements, how can I be expec--... But that's me, and it looks like right-now you just need to be patient---devoting yourself to doing what your guy needs you to do. (Graduate high-school? Get a job to help your parents take care of you while you wait for him to take you from them? ... along with little things your guy needs you to do to support him in 'getting ready to support you & you-two's family')

• Qingdao, China
9 Oct 13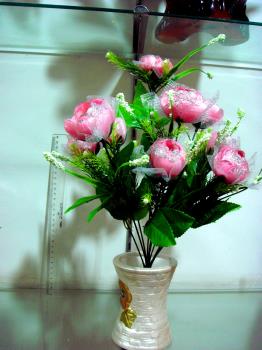 Young friend, what your and his parents have done is absolutely right. They are very responsible to their kids. You and your boyfriend are quite young, make full use of time to study hard and get a bright future. When you grow up, you will have your freedom naturally. On the other hand, if you are old enough,suppose you are not active to find a boyfriend, your parents will push you to do so!

• Delhi, India
8 Oct 13
You are too young to think so much about your relationship with your boy friend. Take it easy and as you both grow up and if you have real affection and bonding between each other, you will stick to each other and will cross all the hurdles in life.