Can You See the "Eclipse" Tonight? (Did You That Night? Could You Have?) #Penumbral #Lunar #Eclipse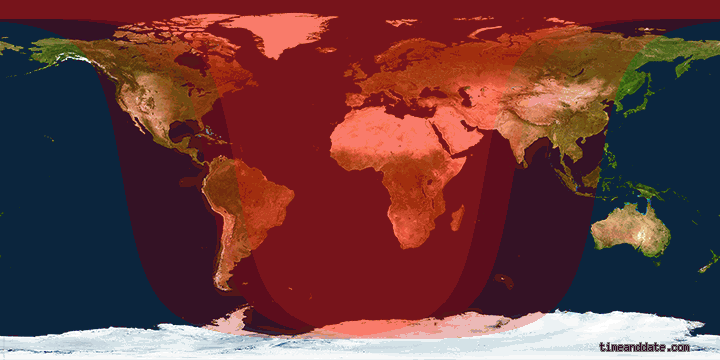 Oklahoma City, Oklahoma
October 18, 2013 10:52am CST
It's not going to be a TOTAL eclipse, but what they're calling a Penumbral eclipse---http://www.timeanddate.com/eclipse/lunar/2013-october-18 TimeAndDate portrays it as 'a light shadow crossing the moon (and they give us a 'schedule' on the projected progression of the 'eclipse') The WeatherUnderground-page after the ad on http://adf.ly/XlOO7 doesn't give the locations that can see the Penumbral eclipse tonight, but it DOES talk a little bit about why it has names like The Hunter's Moon. Does the event tonight hold any special meaning for you?
2 responses


• Oklahoma City, Oklahoma
20 Oct 13

• Hangzhou, China
20 Oct 13
what's meaning of "Eclipse" ?Can you explain it?

• Hangzhou, China
20 Oct 13