I Miss the Old myLot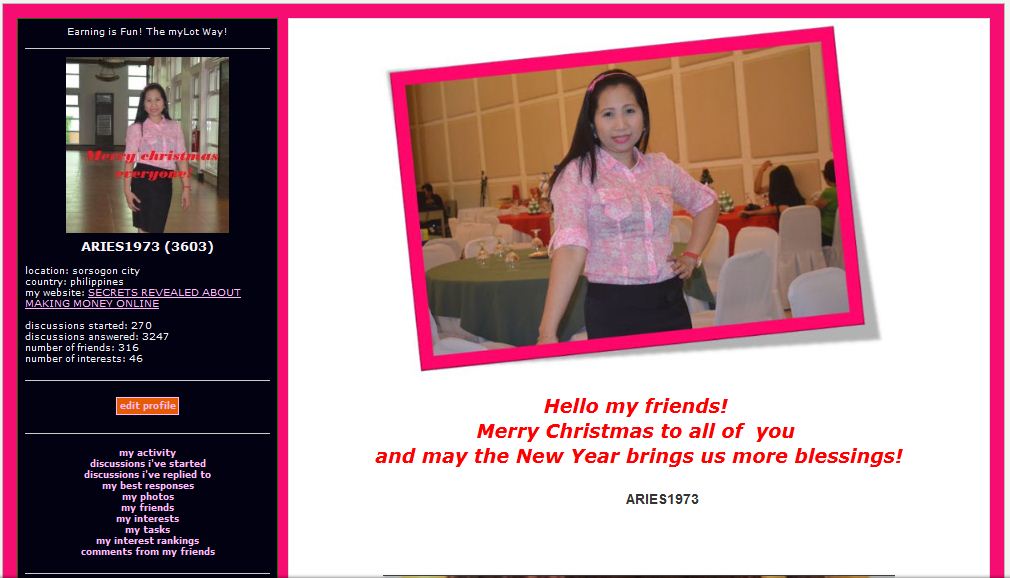 Legaspi, Philippines
January 24, 2014 10:11pm CST
Hello everyone! It's been a long time since I last visited myLot. I have been very busy with both my offline work and my other online activities. I just miss the place, the discussion, the people, my old profile and of course those sleepless nights trying to reach the minimum payout. Well, anyway I just drop by to say hi to everyone! Hope myLot reactivate the payment option, he he. As of now I am busy with my new work and at the same time I am starting my new blog which you can visit if you have time. Feel free to comment as I need to improve it for Adsense approval. thank you everyone! http://successfulonlinedeals.blogspot.com/ I have attached a snapshot of my old profile. I just miss the way things used to be.
6 responses

• Philippines
27 Jan 14
All water under the bridge now my friend, guess it's just a matter of time before all this ends, hope it was like before but it can never be.

• Legaspi, Philippines
28 Jan 14
I've been looking around for a site that at least could be similar to the old place that we had but to no avail. I guess its not about the design, layout or the payment but the friendship that we develop over the time. I am still hoping that the best is still yet to come. Thank you for dropping by. I can't receive notification nowadays because I could no longer open my old email and I was trying to change my email here but I guess there is no option for that.

• Svalbard And Jan Mayen
30 Jan 14
@ARIES1973
I never tried it, but there is a "change email" option in the Settings menu.



• Legaspi, Philippines
26 Jan 14
Thanks for dropping by. I already have new sites but I would visit myLot from time to time because my friends are here. Have a great day!

• Hyderabad, India
26 Jan 14
Same Sharon agree. But as they say time pass by.


• Legaspi, Philippines
26 Jan 14
Yes, I miss those times. Thank you for visiting my blog. I am still on the lookout of site that is similar to myLot but to no avail. Mylot is especial to me in every way. This is my door to online success. Have a great day!

• China
1 Mar 14
I also have a long time didnot come here.I feel time is past fastly.Where is my time?I cannot caught it.

• Dhaka, Bangladesh
31 Jan 14
I am also missing my old system. I am not familiar with new system. That,s why rarely open it. You can join Facebook for friendship only.