How do YOU determine when to trust Someone???

Minneapolis, Minnesota
January 25, 2014 8:34am CST
Just curious...what characteristics do you take into consideration when you are deciding if to trust a person with some personal experiences??? Some people are an open book as they feel that sharing their life experience will assist on helping others make positive decisions... but how do you determine to who....some people are a little bit touchy on personal experiences and prefer to not even know... as they might be the type to possibly judge a person by their past experiences... that being said what would be your cue to say this person is mature enough to hear what I have to say???????? My past experiences were hard.. in terms of determining who really was accepting and willing to not judge ones character through past experiences.... and truly it is disappointing to realize those people just use your experience as a bullet against you later....how do you determine their trustworthyness????
6 responses

• Delhi, India
27 Jan 14
If you find a person to be consistent in his behavior, you could trust him. People with varied and uneven behavior are not trustworthy. Moreover, sometimes, you need to use your instincts to trust a person. All the best.

• United States
27 Jan 14
Oh yes Dpk..instinct, gut instinct should be listened to my friend, I agree. Take care dear Dpk.


• Delhi, India
28 Jan 14
@TiarasOceanView
- Thanks Ocean Tiara for agreeing with me. Our instinct and gut feeling sometimes tell us the right direction in our life.

• United States
28 Jan 14

• Moradabad, India
26 Jan 14
Trust him not that has once broken your faith. Thanks.

• United States
27 Jan 14
So very apt for the situations in life Sunil.

• Moradabad, India
27 Jan 14
@TiarasOceanView
The heart has no language, it speaks to the heart.In love, the fire of love should be equal in both the hearts. Thanks a lot for a lovely comment.

• United States
25 Jan 14
Hi Janet It took me a great deal of trial and error for many years to figure out who to trust. I came up with the answer..no one. Sounds hilarious I know, but that has been my experience. Even some family members have let me down in that way, but it is my own to suffer, if I do not let go of the anger about it. So I have let go, and realize that humans all of us sometimes make mistakes, but we always want to be a good friend and relative. I believe that trust is something that we need to have with others in the way that when we really need someone, they will be there for us. And those are the only people I have some level of trust in. That would be some family members who are always there. I say always protect yourself, even while trusting another. Take care Janet

.

• Chengdu, China
26 Jan 14
hi,Janet,in my opinion,follow your heart.If you think he or she is your friend,trust them.i mean you should love them.But when something happen to you related with benefits,you should take more consideration.At first,we should trust peole because only in this way we can bcome moe happier.best wishes!

• France
25 Jan 14
I have rarely shared my life with others, and when I did it it was always with close friends. I tend to trust anybody (I am not paranoid) until I have the proof that I cannot trust, so it is not easy to determine who is a close friend. When everything goes well for you, you have a lot of friends (beware of flatterers)

. You have to be in serious troubles to see what friends are still present for you, and these are friends close enough for me to share with them personal things. I think that internet friends are also not bad to share your personal experience. There is no guarantee that they are real friends (although some are : I made a handful of true friends on the old myLot and I still have contacts with them now that they are no more here), but a thing is sure, is that if they use what you told them as a bullet against you, it is easy to stop any relationship

. Another thing is sure, is that I would never choose a family member for any intimate confidence. I am in good terms with most of my family, but there is a difference : I have not chosen my family, and I choose my friends.

•
13 May 14
I find that question hard to answer too. Quite nice people can be unreliable . Some very tricksy acting people can be really good friends in a cricis. I think you just have to play it by ear at the time. I really wouldn't tell most people everything about myself though.

• United Kingdom
27 Jan 14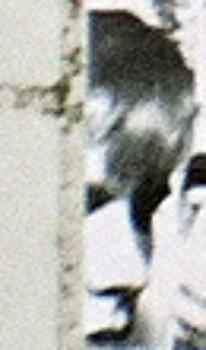 I'm pretty open when it comes to my life experiences, and am happy to speak of them to whomsoever might care to listen. However, there are some things I keep to myself; for example, I feel it's safe in saying I keep my more negative side to myself. I think it's safe to say I am very cautious when it comes to open criticism of other people. I can be opinionated; but I think I'm right in saying, very rarely about someone I know. I can keep my counsel to myself.