Plz tell me which exhibition profile you prefer?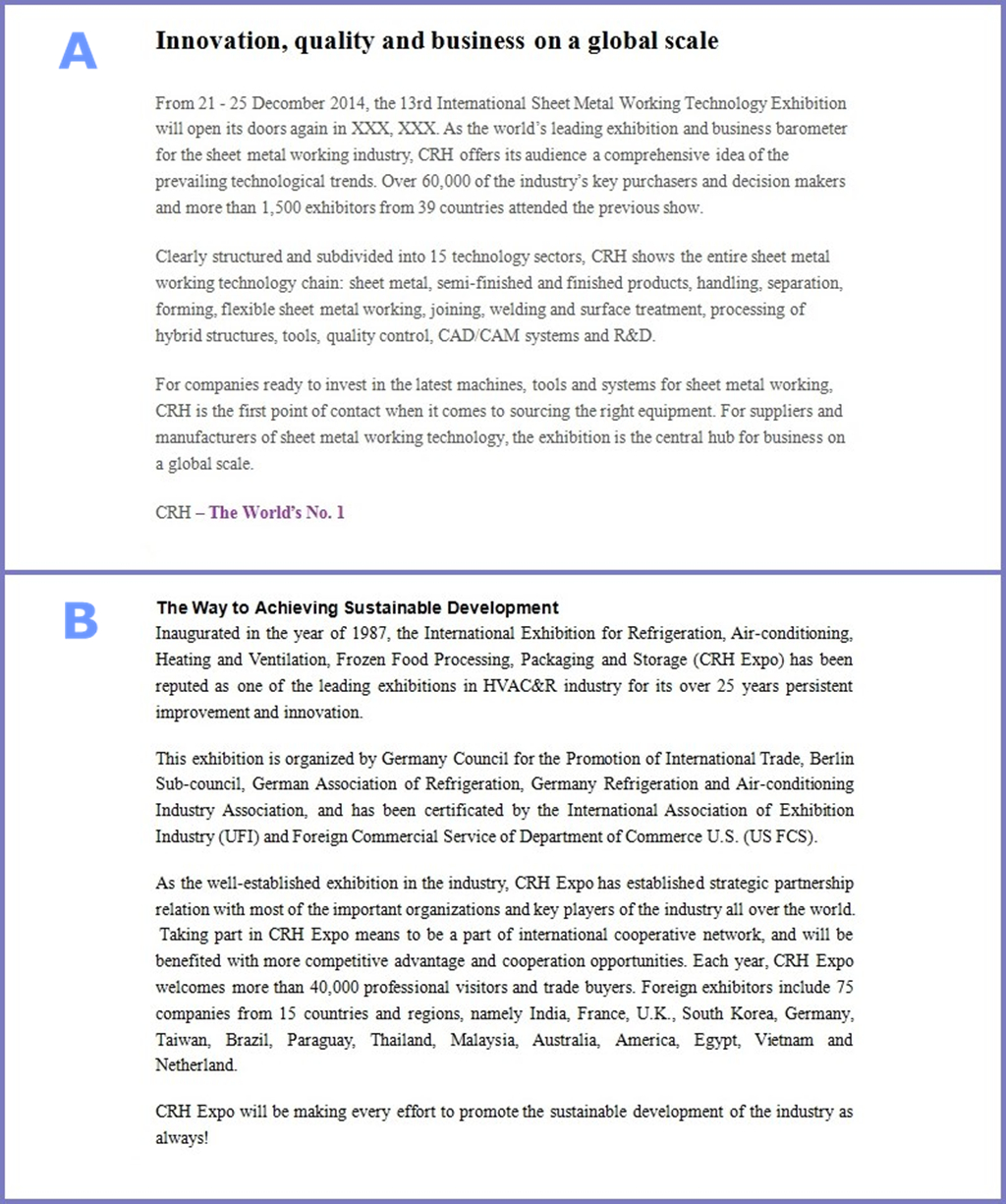 China
March 15, 2014 9:41pm CST
I'm writing a paper about how to write a good company profile, and these are two samples, plz tell me which one looks better and tell me why, thank you for your help!
1 response


• China
16 Mar 14
Thank you for your help! Your answer is very helpful to me! And could you tell me is B convining to you, like it list many councils and countries?

• Canada
16 Mar 14
@CountingStars
Yes B is very good at convincing the reader that the exhibition is valuable. In the last sentence, the 75 companies from 16 countries might not need the word
foreign
because all countries are foreign to each other. Also, first paragraph might say "reputed as being one.... for over 25 years of presistent..."

• China
17 Mar 14
@Bluedoll
You're careful and I'm not aware of these two mistakes. The word "foreign" may be not proper in this context, thank you so much :-)