How to receive healing on your upper back by simple prayer ?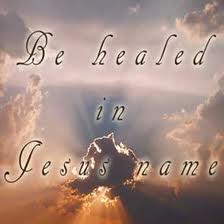 Hong Kong
May 2, 2014 7:24am CST
I am a teacher who has experienced many healing by the power of the Holy Spirit and I taught many people who could do the same as I do. It is actually very simple after you know the effective prayer. By healing I mean get heal instantly. If you would like to know more , just let me know and I will be more than happy to teach you if you are a Spirit-filled Christian. If you are not a spirit-filled christian , receive the filling or baptism of the Holy Spirit first. If not, it is going to be hard. if you not even a Christian yet, you need to be a christian first simply by repent of your sin and ask Jesus to forgive you and invite him into your life to be your savior and Lord of Life now, then I can teach you all the effective prayer. I hope you will get all the blessing from God and may God bless you all.



No responses