Is talking daily to someone grounds for my partners jeolusy??

Australia
September 5, 2006 7:30pm CST
Girlfriend getting really jealous of one of my best friends.
5 responses


• United States
6 Sep 06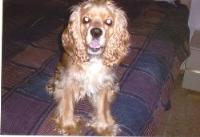 Depends on your history with that person, what you talk about and if the girl is into you or not and only you can answer that one :-)

• United States
6 Sep 06
Is this friend a girl? Does your GF have a reason to be jealous? She may just be annoyed that you talk to this person more than her and that you don't share with her as much as you share with your friend. Have you talked to her about her jealousy? I am sure she will be happy to explain.

• United States
6 Sep 06
It depends on what type of jealousy it is... if its to the point where your stressing over it and you think about it 24/7 yeah it is but if you just get a little intimidated or upset when things happen its not really jealousy...