NOBODY HAS SEEN HEAVEN OR HELL YET, BUT DISCUSSED A LOT

Moradabad, India
August 29, 2014 10:27am CST
I think that heaven and hell both are the imagination of man, there is no reality in it. ONE WHO DOES NOT CARE FOR HEAVEN, HE IS ALREADY IN HEAVEN. SOME SAY THAT HEAVEN IS BUT THE VISION OF UNFULFILLED DESIRE.DO WE HAVE DESIRES TO ENJOY EVEN AFTER DEATH? We can not not go to heaven with this body even then why do we think of physical comfort even in the heaven after death? Hell is supposed to be a place where we are punished but it is beyond my understanding how is it possible without this body? Do you know the answers? If you know please tell.
4 responses

• France
29 Aug 14
Have you heard of the bet of Pascal, a French 17th C philosopher and mathematician, about God ? It is easy to transpose it here. Let's bet that Heaven and Hell exist and live with them in mind. If you win, you will win a lot ; if you lose, well there is nothing to lose, it is an "always win" bet. So, why would you not bet that Heaven and Hell exist, even if nobody has seen Heaven or Hell ? Is not it reasonable ?


• France
30 Aug 14
@Hopefull90
I always thought that the atheist approach telling that there is nothing after life is too easy, and I also believe that everyone will be rewarded or punished. It is not always the case, but in this specific discussion, I feel that I am lucky to be a catholic : we believe in hell and heaven, but also in a purgatory that offers a second chance for not perfect people to go later to heaven.

• Moradabad, India
31 Aug 14
@Hopefull90
It is great to know about your feelings. God is almighty and He can do what He likes.But what can we do to get heaven and to get rid of punishments of hell?

• Moradabad, India
1 Sep 14
@topffer
Thanks a lot for a good and considerable comment. OUR SOUL IS THE BEST TEACHER IF WE HAVE NO TEACHER IN THE WORLD.THE STREAM IS ALWAYS PURE AT ITS SOURCE. OUR BODIES ARE CHANGING CONTINUOUS LY BUT NOT SOUL BECAUSE IT IS A PART OF SUPREME SOUL. WE ARE THE CHILDREN OF SUPREME FATHER. Mathew, a great writer says," Blessed are the pure in heart, for they shall see God." Is it possible that we may be purged of all our sins by donation?, if it is so the poor who do not have money can never be purged of sins and the rich can be easily. I think that unto the pure, all things are pure.I think that everybody is bound to suffer the consequences of his own sins.We have the power to apologise but the power of fogiving or not forgiving is in the hands of all power and almighty. How can we know that we are forgiven or not by God.I cordially respect every man's faith but so many things are still beyond my small understanding power. Would you like to clarify?


• Leon, Mexico
3 Sep 14
It´s easy, since I¨m a girl, elder people had told me that Egypt and India exist, "somewhere" in the planet. I have never seen India nor Egypt, I have never experienced them, nor touch them, nor even landed on them. Do i have to deny their existance just because I have never experienced them? Even if you deny them they will exists always. This is called truth.

• Leon, Mexico
3 Sep 14
@topffer
I have never seen you, nor touched you, so are you an emoticon? Or a distortion of my reality? Blessings to both Sunil and Topffer... dainy

• France
3 Sep 14
@dainy1313
Like Schrödinger wrote "The design that everyone has of the world is and is only a construction of his mind, and one can never prove that it has any other existence." Sunil, you and me are only constructions of our minds

. BTW, would you respond to an emoticon

?

From Wikipedia, the free encyclopedia Jump to: navigation, search For other uses, see Schrödinger (disambiguation). Erwin Schrödinger Born Erwin Rudolf Josef Alexander Schrödinger (1887-08-12)12 August 1887 Vienna, Austria-Hungary Died 4 January 1961(1961-

• Moradabad, India
3 Sep 14
@dainy1313
Thanks a lot for your hearty blessings.. In my opinion the whole world is like a large family, we all are brothers and sisters. It is another thing that we both live physically at different and distant places but we can be attached with each other through emotions and internet.


• Leon, Mexico
4 Sep 14
and it´s true hahaha as you can see: talking about Heaven or Earth still is a great discussion subject. Isn´t it??


• Guangzhou, China
1 Apr 15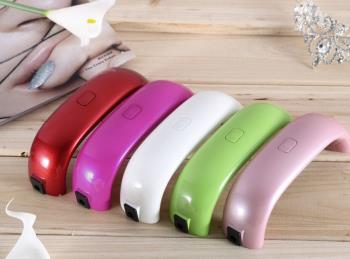 This LED Nail Dryer using good quality LED lamp bead, it only takes 30 seconds, and you can dry the glue nail polish. It is small in size, easy to carry and is especially suitable for home trip.very hot and good selling http://www.aliexpress.com/item/9W-Mini-Nail-Dryer-LED-UV-Lamp-For-Curing-Nail-Dryer-Nail-Gel-Polish-Dryer-Curing/32242246937.html