Are you ready for Xmas?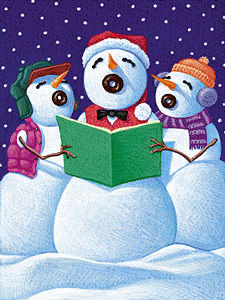 4 responses

• United States
23 Nov 06
We don't celebrate christmas, but we celebrate new years. This has been a bad year for me, and I'm left with a lot of former friends and no one to buy stuff for. I only need a present for my mom, my bro, and my boyfriend (who I can't even see for new years OR his birthday on January 1).

• United States
8 Dec 06

Does close count?!!! I have one big gift left for my oldest daughter, and stockings. We don't do a lot gift wise and this year a lot of my shopping was done via the net, using gift cards I was 'paid' to do stuff on websites!

• United States
8 Dec 06
I really don't have that much money to get presents so I have been trying to brainstorm gifts that I can make. So far I have scarves and hats made from yarn.

•
8 Dec 06
Making presents is a great idea. I think it's much more personal too and more people should do it. My father makes wooden bowls and ornaments which are simply amazing so I'm really happy to receive stuff like that. I'm not one for making stuff though as I really can't make anything. I'm all thumbs.