German discussion

Germany
9 responses

• Denmark
23 Nov 06
No, sorry, I don't speak german well enough.

• Germany
7 Dec 06
Why sorry, I mean you can lern in this way if you want. Warum entschuldigung, ich denke du kannst auf diesem Weg lernen, wenn du möchtest.

• Australia
23 Nov 06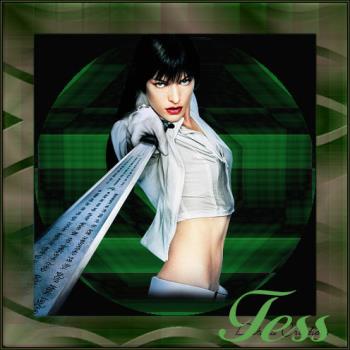 Hallo. Ich mag Deutsches sprechen, wenn ich kann. Dank für eine große Diskussion. Hello. I love speaking german when I can. Thanks for a great discussion.

• Germany
7 Dec 06
Ich danke für deine netten Worte. Wir haben bereits eine Diskussion. Thanks for your nice words. We have a discussion ready.


• Germany
7 Dec 06
I mean this is a good way. Ich denke das ist ein guter Weg.


• Germany
7 Dec 06
I mean we can make in english and german, then you can lern if you like to lern. Ich denke wir können in englisch und deutsch schreiben, dann kannst du lernen wenn du möchtest.

• Germany
27 Jan 07
Hallo, Seit ihr denn auch aus Deutschland??


• United Kingdom
23 Nov 06
Hallo. Ich will gut Deutsch zu sprachen aber ich bin nicht gut. Ich verstehe ein bischen. Ich habe eine Deutche Freunde und mit er Ich sprache Englisch! I hope I said all that right. I know I need to brush up as I don't speak German very often any more. Haven't paracticed much for 10 years.

• Germany
7 Dec 06
Hallo. Alles ist nicht richtig, aber selbst die Deutschen bekommen es machmal nicht besser hin. Auf diesem Weg kannst du noch dazulernen, wenn du möchtest. All isn`t right, but gemen people to can make ist better. In this way you can lern better, if you want.

• Indonesia
28 Jan 07
ok let's start pm me if u begin discussion with german language.

• United States
17 Jan 07
Hallo, Ich wuerde mich gerne in Deutsch zu unterhalten. Ich wohne seit den letzten 15 Jahren in denn Staten, so das wuerde echt toll sein mahl meine muttersprache zu verbessern. Es ist ein bischen rostig. Hi, I would like to talk in german. I have lived for the past 15 years in the states so this would be a great chance to improve my native language. It's just a little rusty.