Names for my Tiger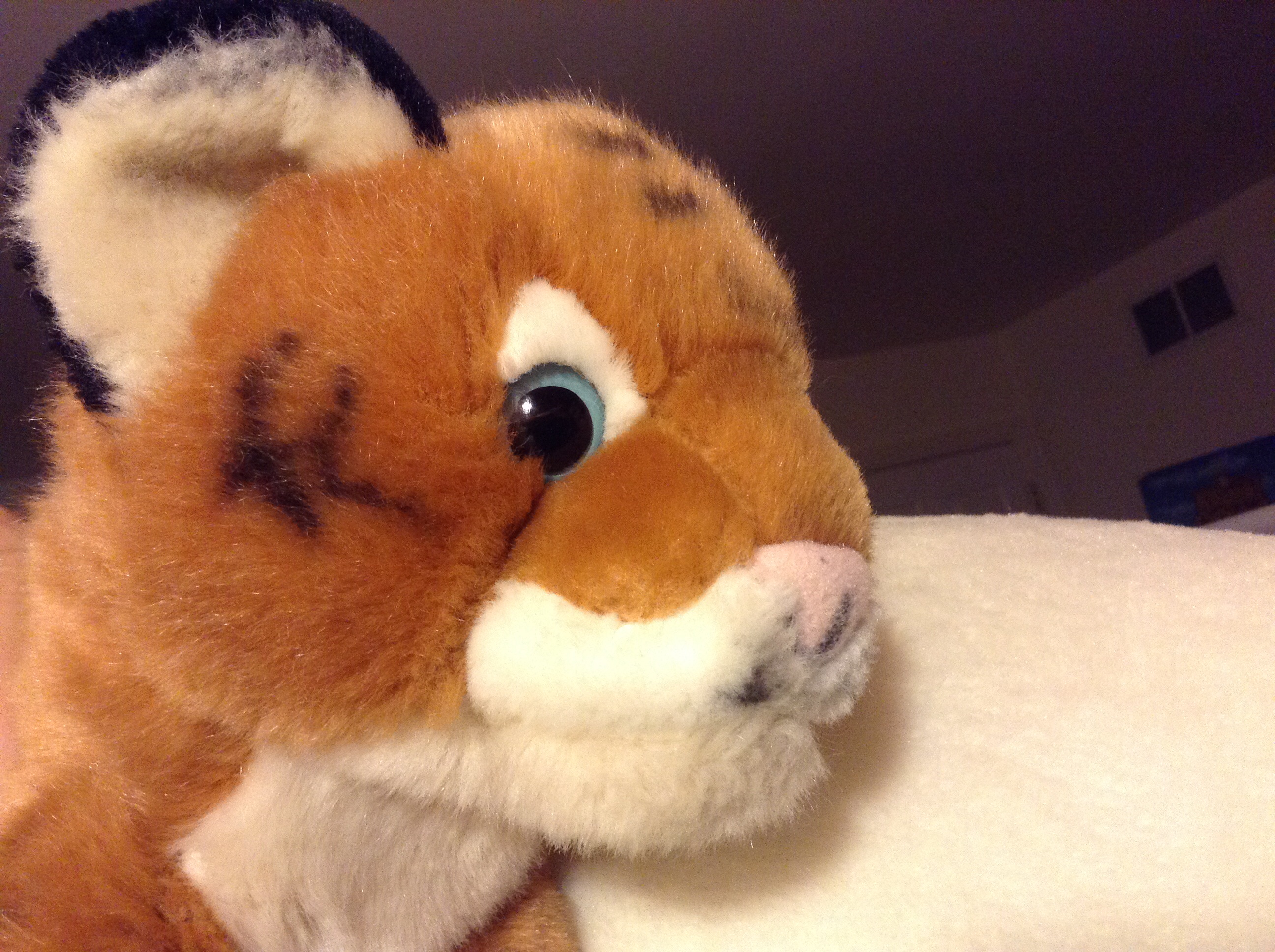 Toyonaka, Japan
July 26, 2015 11:35pm CST
Soo...I love animals and the bengal tiger is my favorite so on my birthday, my aunt adopted a tiger in my name. Basically, she pays to care for it. She doesn't actually live with it, obvi! But it touched my heart. Thanks to the WWF (World Wildlife Foundation) endangered animal "adoption" system, I feel like I am making a difference. Now, whenever you adopt an animal, the WWF sends you a plushie of that animal, so now I have a tiger plushie and am dying to name it. Any ideas for cute names besides Stripes and common names?

When I say common, I mean "Carmen, Tom, Bob, Larry, Nicole". "Fluffy. Sweetie," and other ANIMAL LIKE names don't count. Here's what my plushie looks like!

Please give me name ideas in the comments. And btw, it is a boy.
2 responses

• Cambridge, England
27 Jul 15
Ruari (It's a Scottish/Irish boy's name and sounds like a tiger - pronounced 'Roar-y'. It actually means 'Red King' and your tiger is reddish and the King of the Jungle).

• United States
27 Jul 15
Tarzan is King of the Jungle too.

He swings from vines and stuff.

• Toyonaka, Japan
28 Jul 15
Being named "Red" King seems violent in my mind. But maybe just Roary...thanks! :)

• Cambridge, England
28 Jul 15
@simply_hana
I think that 'red' probably refers to hair colour (there are a lot of red-heads in Scotland and Ireland), in which case, 'orange' or 'sandy' would be a better translation but 'ruadh' is used for anything remotely reddish, from roses to autumn leaves!