Which Woman Should Be on the Ten-Dollar Bill?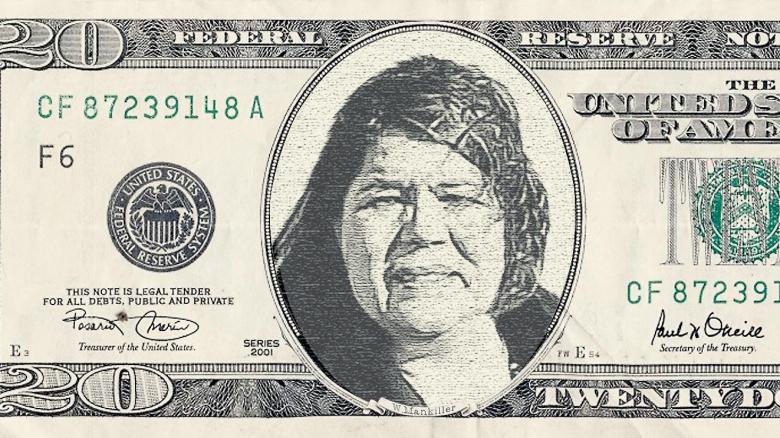 Oklahoma City, Oklahoma
July 28, 2015 2:35pm CST
Skipping all the scandal http://nymag.com/daily/intelligencer/2014/07/women-who-should-be-on-the-20-bill.html - like the rumor that 'she'll have to SHARE bill-space with (formally singular-tenant) Hamilton' (even though NYmag doesn't include him in their imagined mock-ups) etc. - I think the woman should be Cherokee Chief Wilma M., as seen in a documentary by Valerie Red-Horse and Gail Anne Hurd. Who do you think should be on the Tenner? (I know the picture show a Twent-er, but that's what Microsoft Bing wanted to show me

)
2 responses

• Cambridge, England
29 Jul 15
Although I have no say or justifiable concern about what another country chooses to do with their currency, I have seen some of the discussions and polls about this issue and I have to say that I don't know anything about most of the women I have seen suggested. It seems to me that there are very many deserving candidates, many of whom have not been suggested at all (and many whom even Americans would not recognise as having been influential). One woman who I feel should be honoured, however, is Rosa Parks, because she stood up for her own rights and for that of other black people by remaining seated in the bus where she had every right to be.

•
29 Jul 15
No no no...now yer talkin' a wimmens AND a minority...ya can't have both at once


• Cambridge, England
29 Jul 15
@PhredWreck
I knew full well I'd get up the nose of some Yanks. Was I trolling? (Noooo!)

•
29 Jul 15
As long as it isn't Caitlyn...or Susie B, she's done been on the dollar coin...

• Oklahoma City, Oklahoma
29 Jul 15
I think George Washington's wife was on a One for a while.