Almond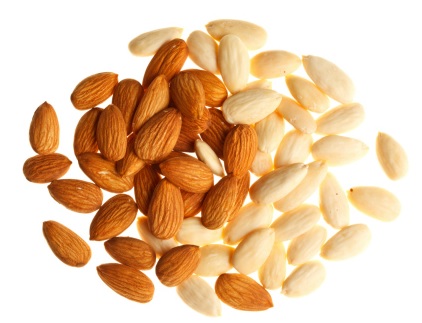 7 responses


• Pune, India
9 Aug 15
@phoonk
, Hmm. first time I hear this kind of statement. I suggest you to soak almond in water overnight and then peel off in the morning and consume them during your breakfast. You like it this way. Also, There is a saying from elderly people that, All healthy items does not have taste.

• India
9 Aug 15
@Analyst001
Even I do not much care for almonds. I prefer roasted peanuts.

• Pune, India
9 Aug 15
@allknowing
, Yes, Peanuts are cost effective compared to Almonds and in the reach of every common man.


• United States
9 Aug 15
We eat raw almonds! We also use natural oils on our skin instead of chemical ridden lotions - and one of them is almond oil. Also I am loving almond milk - lots of calcium and it has a low glycemic index!

• Pune, India
9 Aug 15
@much2say
, Raw almonds means, Do you wash them before consuming ? What makes difference in eating them directly and eating them after soaking in water ??

• India
9 Aug 15
@Analyst001
Soaking them in water overnight will remove the skin which I think affects the gallbladder. I need to confirm that.

• Pune, India
9 Aug 15
@allknowing
, Interesting.... I heard from doctors that, eating them without peeling will increase chances of heart stroke. But I'm not sure about it. Just heard from couple of friends and elders and following..


• Pune, India
9 Aug 15
Almond is nutritionally dense food. It contains Vitamins B and E and essential minerals calcium, iron, magnesium, phosphorous and zinc. Almonds are produced by many countries in the world, The looks and feel and their pric varies where they are produced. USA and Spain are the highest producers of Almonds in the world. In India, California almonds are very common in the import segment. Almond have 2 different tastes. Sweet and Bitterness. People use consume in various ways, Here are few ways I am aware of: Direct consumption of raw almonds Soak Almonds in water overnight and peel off and then eat in the morning. Soak Almonds in water overnight, peel off, bake them and powder it. Mother used to serve milk mixed with the stored powder to kids. Baked and salted Almonds These are used in Oil, Biscuits, Sweets, Mixed Fruit Jams, Almond Syrup, Medicine especially Ayurvedic etc.

• Kanpur, India
8 Aug 15
almond is also so good for our brains,if we use it everyday.

• United States
8 Aug 15
I love the taste of almonds. It is one of my favorite nuts. I have not tried it for use on the skin yet, but I imagine it must be very good for skin. One way I get to eat almonds is by eating a Safeway energy bar. The are chock full of almonds and very tasty and cheap to buy.

• Pune, India
9 Aug 15
@TiarasOceanView
, To my knowledge Almond oil enriches glowness of the skin. Try it next weekend.