Brief Communication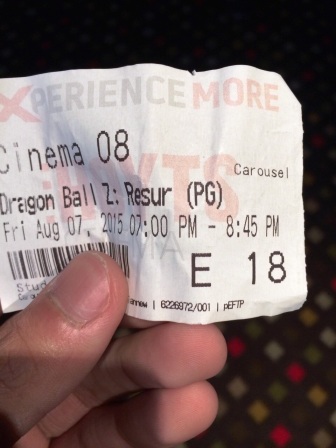 Australia
August 11, 2015 11:52am CST
Text messages as a form of communication lead to shorter and briefer interaction. I still spell each word correctly and use full sentences when I text; but I understand, in a way, that beats the purpose of a short and nearly real-time communication. I'd spend a good few minutes composing a detailed text to my son, for instance, full with instructions or what not for him. And as soon as I hit
send
, I'd receive a one
letter
reply from him. Of course it only takes a fraction of a second for him to send
k
- that has got to be the shortest of short, not even an 'ok'

. Another example; I thought I was brief enough when I texted him "Where are you?". Yes, I spelled each word, not just "Where r u?". And in a split second I got that image I attached on here as an answer. So he just took a quick snap of the movie ticket he was holding and figured that would answer my question and perhaps even with more information I needed to know

.
6 responses

• India
12 Aug 15
It all boils down to the present generation having much too much to munch.


• India
12 Aug 15
@sishy7
Because they have far too many opportunities to enjoy life; so they rush everywhere. .

• United States
11 Aug 15
I tend to spell out everything too because I know it annoys me when I see these short cut forms. Oh but I have a friend who does the exact opposite and cannot explain herself briefly at all, so her messages turn out long - to the point where I get 4-5 rings at a time - and I KNOW it's her. Kids are super quick these days - in this type of communication, they seem to know how to get to the point just like "that".

• Philippines
12 Aug 15
Don't you wonder who he is with , having that movie ticket ?



• Denmark
11 Aug 15
I also use full words and sentences when I text. One of my friends uses abbreviations all the time. I understand the abbreviations, but I don't use them.

• United States
11 Aug 15
I too, spell out things most of the time. The kid's tho, use acronims and short cuts. I'm always asking what that mean now? ....lol.

• United States
11 Aug 15
I use texting when a phone call isn't really needed or when I'm in a place where a phone call can't be made but I always use full sentences and words. I don't think I've ever sent a picture in reply unless it was asked for. I did send a picture of the damage to our van to my sister because she was so far away but that was after she asked.