Can construction of TOILETS reduce the raping crime cases.....???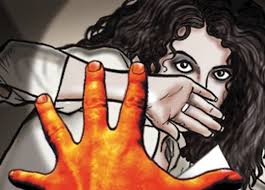 Pune, India
August 11, 2015 10:24pm CST
A survey tells that most of the raping cases are attempted when womens or girls goes outside for toilets from their houses......According to the criminal records of INDIA "3 girls are harressed sexually in every 1 hour That means 24 girls or womens in a day and 8760 in a year on an average.....So you can imagine the future of the world..... According to my views one solution to reduce these criminal activities is to construct toilets or washrooms in every house.....
6 responses

• United States
12 Aug 15
I think all homes should have private washrooms, but do not know that that would decrease the incidence of sexually induced crimes.

• Austin, Texas
12 Aug 15
Yes! It would! Lots of women get attacked in public rest rooms versus in their private bathrooms at home.

• United States
12 Aug 15
@cmoneyspinner
I guess it happens more in other places, although I will admit there are places that I will not go into public restrooms.

• Austin, Texas
12 Aug 15
I heard the reports about the dangers the women face just because they need to go to the bathroom. Um … how much do tasers cost? Or how about a knife, like a switchblade? The woman needs to defend herself NOW! Since she doesn't have a bodyguard! Construction of inside toilets may take a while if the topic has to be debated and voted on for the greater good. Cause poor folks have never been a priority! Quite frankly, I'd have a poop and piss pot inside my own house and dump my wastes in the backyard. Is it illegal to have an inhouse potty in India? Evidently, Bollywood paints an unreal picture of real life in India.

• Mangalore, India
12 Aug 15
I am not sure of that because the number is not that great,,,,,But having toilets inside the house is much more convenient, so it must be given priority. Rapists try to look for opportunities wherever they can , nothing would stop them except stringent laws .

• Pune, India
13 Aug 15
@kiran8
Strict laws should me made.....and quick justice decision should be there....


• India
12 Aug 15
Control will take care of such dastardly acts. Nothing else will work


• Pune, India
12 Aug 15

• United States
13 Aug 15
In any case, this is so very sad to know. And we do know it happens all the time, and it does seem a lot. Yes indeed, to construct toilets in each house would solve a great deal of problem as you could perhaps be more secure.


• Manila, Philippines
13 Aug 15
Every state should adopt a constitutional and proactive operation to minimize this brand of crime and sentence the felons.