Anybody is interested in Indian Stock Markets ?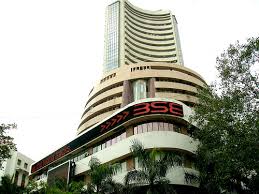 Pune, India
1 response

• United States
13 Aug 15
I do not know a thing about stock markets my friend. I am very sorry, I never have money to invest even, but I do not pay attention, only if someone says they go up or down lolz


• Pune, India
13 Aug 15
Hmm. No problem. These days, Few people invest money on regular basis. But many people trade in the stock markets. Few reasons I have noticed for this behavior are 1) They expects returns in short term 2) They start trading with small capital of say Rs. 10,000 to Rs. 25,000 3) For investment into markets, people need to set aside some money from their earnings every month or Quarter. Every finance expert says, First keep your savings apart from your earnings before you list out your spendings for that calendar month. But people do it in reverse order. They list out spendings first when they get their salary and think of savings at the last minute.

• United States
13 Aug 15
@Analyst001
Yes that makes perfect sense Kumar. It would be a very great interest of mine if I had the means to do so. I am very ambitious, or at least I was before