Being human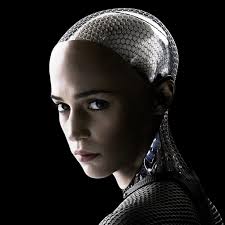 Ashdod, Israel
August 14, 2015 12:54am CST
So I very recently watched the movie ex machina, check it out if you have the chance to its a great movie. At its core the movie is about a men who built an android, a robot that seemingly can think, learn, evolve. And it kind of raises the question of if we can create a being so smart it can think for it self, it can feel and it can outsmart humans, dose that make us god? what being human really means at that point? are the robots really thinking or are they just advanced programs, what dose that say about the human mind or soul? if you saw the movie, what did you think about it? if you have not , do you think we will ever get to a point where we can create true artificial intelligence? with the way technology evolves, I don't think were far from that at all. I actually expect machines with human-like minds in maybe 20 years. what do you think?
2 responses

• United States
14 Aug 15
I wouldn't be suprised by anything now days yet I hazard to hypothsize that we will never reach the ability to create anything close to the human brain. The vast capacity is astounding and we haven't even come close to learning the true abilities of the brain on any level. That I can't imagine...that humankind would be able to recreate that and it be as brilliant as the original.

• Ashdod, Israel
14 Aug 15
while I agree we are far from understanding everything about the human brain, with the way technology evolves...maybe the new beings would understand. and then they will build a true A.I. or maybe not lol. either way humankind will try over and over until he gets it right

• United States
14 Aug 15
@Boonie1
I believe there is just too much depth to emotion for them ever to get it right. AI…possibly but to become human enough to BE human…I don't think it will ever happen. There will always be something off. I don't think they can mimic empathy, compassion and love to the depth of humanity.

• United States
14 Aug 15
I have been watching the show Humans about robots that are nearly human. I have not seen the film you speak of, but would love to. I do indeed feel that it is not far off at all in the future, if not it is already here under wraps, where machines will be nearly human. It does not surprise me at all. I wonder if I will still be on the earth to see it.

• Ashdod, Israel
14 Aug 15
you should check it out, its a good movie! I believe so. I mean....they are not close to it...but closer then you might think. people are actually working on a way to move a human concussions into a robot too. and if they some day figure it out, its an interesting way of achieving A.I. or possibly immortality. again, sounds crazy. but that what technology is