Alien found in Jodhpur? Picture of human-like creature goes viral on Facebook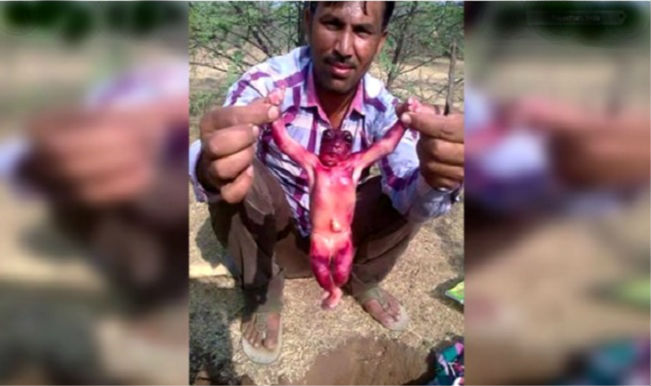 Mumbai, India
August 14, 2015 1:27pm CST
Jodhpur city of western Rajasthan has been trending on social networking website Facebook after a picture of a strange Creature surfaced on the internet. According to the reports, the incident took place in Jodhpur's Bawadi village in Rajasthan, where the villagers found human-like organism while they were digging tube well to fetch water.
7 responses

• United States
14 Aug 15
I am not sure what the picture is showing, but it certainly would have been helpful if there were more pictures and some had a closer view of the organism. I am assuming that it was not found alive, right?

• United States
14 Aug 15
@topffer
...yea....see!!!



What
@purplealabaster
said!



• United States
14 Aug 15
http://i.ytimg.com/vi/byWfXzlyc6A/maxresdefault.jpg

• France
14 Aug 15
@1wldngl
Too cute ! It is a monkey or human baby with anencephaly.

What is Anencephaly definition? Causes, symptoms, diagnosis (ultrasound, blood tests), treatment, life expectancy, survival rate, photos





• Howrah, India
15 Aug 15
I don't think it's an alien.. And I am active user in Facebook I didn't see the picture anywhere!!