I Just Have A Push Mower!!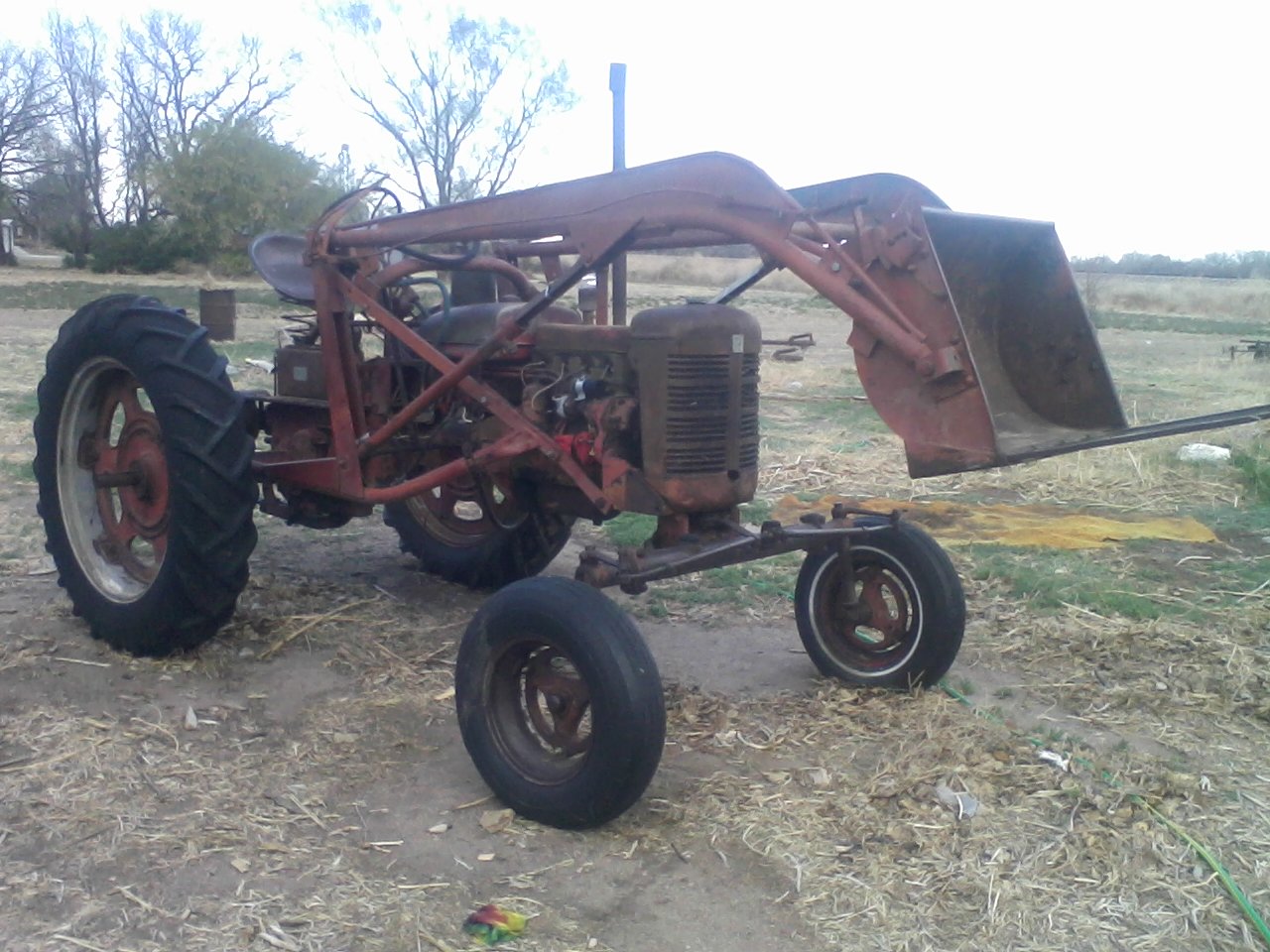 United States
August 17, 2015 3:10pm CST
The picture is the tractor that I "inherited" from my grandpa. It has come in real handy now that we have 3 acres of land. There is a house in which the MIL lives in and my husband, our dog Pandora and I live in a 3 bedroom mobile home. When we first got this place 3 years ago, it had been abandoned for about 7 years and people had been using it for a landfill!! I was the one who has been doing most of the yard work. When we first came down here, we didn't bring any yard equipment. so I found a 9 iron and whacked the weeds down!! Yeah, it was that bad!! lol Last summer we were out of town, my hubby was working and we brought back my grandpa's tractor. So my hubby does the "field" with the tractor and disk that was here. The MIL has a riding lawn mower "tractor" that she does her yard with and I have my old faithful push mower, which does most of the work, because it can get in closer areas!! So I mow about an acre, the hubby disks the rest and the MIL does her front lawn!! Do you have a mower? Is it a push mower or do you ride it?
4 responses

• United States
18 Aug 15
My question is would the MIL let you borrow her rider? Or is your grass that bad that it would destroy it or something? Wow sounds like you had your hands full and now also with the tornado that blew in friend. Glad you guys are okay though and glad I found you on here jodee. Sounds like a beautiful place all the same and I would be there helping you



• United States
18 Aug 15
Good to see you here!!!

I'm sure the MIL would let me use it, but I don't like to use other people's stuff because I don't want to break anything or be responsible if something happens

Anyways, pushing the lawn mower is good exercise!!

• El Paso, Texas
17 Aug 15
I have a push mower, but not much grass .... mostly I have those danged goathead sticker plants which I am scraping up with a snow shovel ..... ummmm, you can stop laughing any time now


• United States
17 Aug 15
Oh, I know what you mean!! That's what most of it use to be was Kocha weeds and stickers!!!!


• Petaluma, California
21 Apr 17
LOL--my lawn mower is not only a push mower, it's manual--as in not gas. Of course, the handle broke recently, so I won't be mowing until I can get it fixed.

• Canada
29 Aug 15
Yes, we do have a lawn mower and we prefer the electric kind of mower.