I found something I like..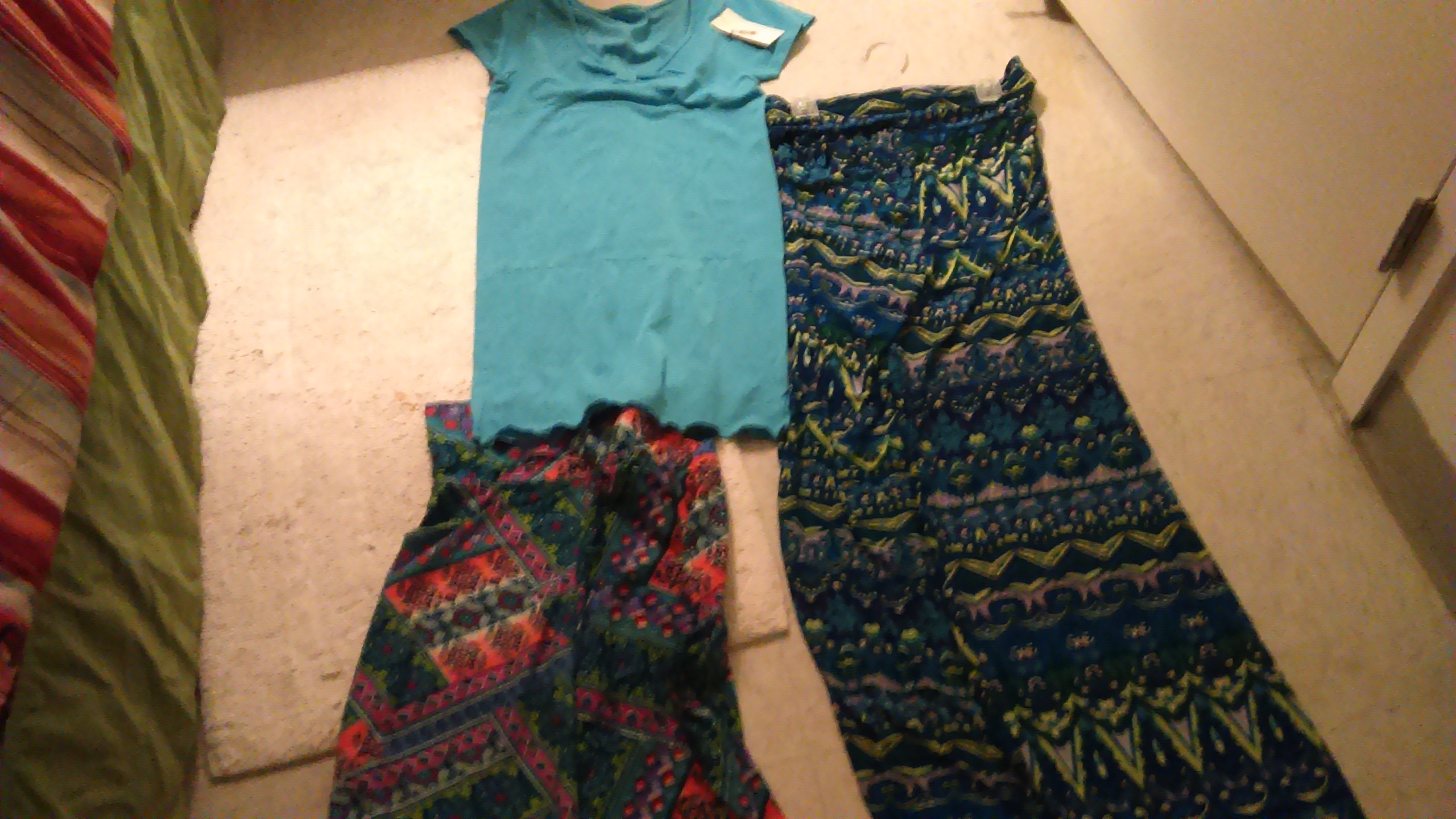 United States
August 17, 2015 8:41pm CST
I want those exuma pants so, bad that I went looking for the next best thing. I found a pair for sale $5 and I bought them. I also bought this skirt and a shirt that goes with both bottoms. I a wearing one of them tomorrow night when I go out with my man. I am hoping the pants fit me nice because,I really love them a lot. You will see a better image when I actually have them on. I just wanted to add a picture to at least give an idea of some sort.
4 responses

•
5 Apr
@sharon6345
Shay, thanks for sharing the picture with us. I look forward to the picture of you showing us on they look on you.

• United States
5 Apr
I bought these 3 years ago I have used them a few times.

• Roseburg, Oregon
18 Aug 15
Those pants look really nice and I hope they will look nice on you to. Have fun on your date.

• United States
18 Aug 15
Thanks for the nice words. The pants don't fit right. lol I gave them to kay. it's so hot I don't want to go out today.

• United States
18 Aug 15
Looks cute. I may have to get me some of those pants. I found some others that look similar called palazzo pants. Looks more feminine than regular jeans and some of them look very close to a skirt. I can look all girly if I want and not have my family asking "Are you going on a date or something?".

• United States
18 Aug 15
I am going to look that up for myself. I had to give the pants and shirt to my duaghter they both run small.

• Garden Grove, California
12 Dec 15
thats a reall y pretty color have fun on yo ur date Sharon hope they fit too hugs