Avocados From My Garden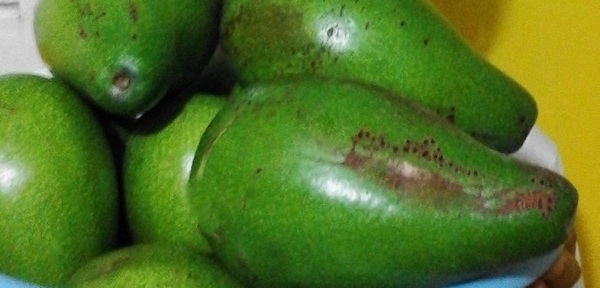 Philippines
August 22, 2015 12:54am CST
Finally, I harvested the first fruits of my avocado trees. It took years before these 2 avocado trees gave me fruits. But the taste of these avocados is worth the wait. It is divine! I could not stop eating. I read somewhere that avocado (alligator pear, butter fruit) is the only fruit that provides substantial amount of healthy kind of fat called monounsaturated fat, and it contains around 20 vitamins and minerals. It has lots of health benefits such as reducing the risk of diabetes, heart disease and even obesity, etc. I really feel blessed that I can now harvest this very healthy fruit in my own yard.

8 responses

• United States
22 Aug 15
Wow, that's very impressive! I'm not a fan of avocados, though I do try to eat them from time to time.


• Netherlands
23 Aug 15
I like avocados with milk, yummy!

• Philippines
26 Aug 15
Yes, milk and avocados are perfect combination!

• United States
26 Aug 15
Wow you are blessed even tho you had to wait so many years. Those look absolutely divine

I wish to have the trees too but not possible here.

• Philippines
27 Aug 15
Absolutely divine my friend. I wish I could share some to you.

• United States
27 Aug 15
@salonga
I wish too thank you Morning Girl



• Philippines
9 Feb 16
It is expensive here when not in season but when in season avocados are sold at $1 per kilo only. But me i get it free from my garden.

• Philippines
29 Aug 15

oh wow, where do you live? Are you in the province? We used to have some fruit trees in our backyard too. Too bad we only rented the place and didn't own it. It's so much better to have your own house with it's own land where you can have fruit trees and harvest and eat the fruits for free.


• Philippines
9 Feb 16
My place is now a city and I live in a subdivision and not really in remote province but i do have trees around my garden.

• Manila, Philippines
28 Aug 15
OMG! It's my most favorite fruit. I crave now an avocado share while reading this post and watching the newly reaped guacamoles.

• Philippines
27 Aug 15
Oh wow, i envy you my friend for having a tree of avocados . And look at that picture of your picked avocado . Is it what they call here "pulutan" , wherein even if it is a bit yellowish /greenish it's already ripe and so creamy to the taste ? That kind is my fave . I like it with just brown sugar sprinkled on top of the sliced avocado .

• Philippines
27 Aug 15
Exactly my friend, it is the best variety. My eldest sister eats avocado just as you do, only with brown sugar.