What is your favorite kitchen gadget?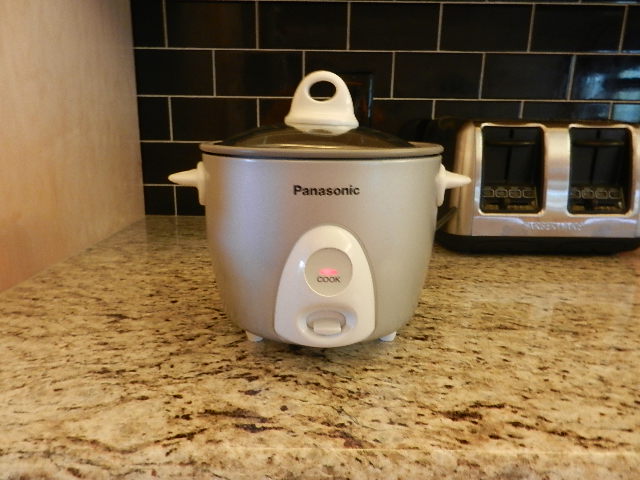 United States
August 23, 2015 7:03am CST
Most of us have gadgets upon gadgets that we use to supposedly help out. Sometimes the less gadgets we use the easier things are! I am a kitchen gadget person for sure, but then I get bored with a few and wind up giving them away. Right now, today, my favorite kitchen gadget is my electric rice cooker. Oh, I learned early on how to make rice the 'right' way on the stove but this electric one means I don't have to worry about it. It comes out perfect each time. It's not very big and doesn't take up a lot of space and it's very easy to clean. So, what's your current favorite gadget?
4 responses


• United States
24 Aug 15
We only made ice cream once this summer...maybe we should make another batch soon.

• Ft. Worth, Texas
4 Sep 15
I am going to get me one. I do most of the cooking, now that I have retired. And can cook most anything. But, Rice just does not come out the same everytime. Drives me nuts.

• United States
4 Sep 15
If you follow the directions on the electric ones you'll have no problem. But - just as a warning, it doesn't come out light and fluffy - it is more like the texture of rice you get at oriental restaurants. I have overcome that by using more water then they call for.

• Ft. Worth, Texas
4 Sep 15

• Austin, Texas
4 Sep 15
What would be my favorite gadget if somebody bought it for me would be a rice cooker! Keep putting it on my wish list. Professional chefs use them. Why can't I have one?


• United States
4 Sep 15
I have one, they aren't expensive - treat yourself to one.

• Flushing, Michigan
23 Aug 15
Maybe my cuisinart hand mixer,unless my coffee maker counts.I wouldnt want to go without it anyway.

• United States
23 Aug 15
Coffe makers sure do count. I've been using the rice cooker a lot recently so it popped into my head first.