Good night.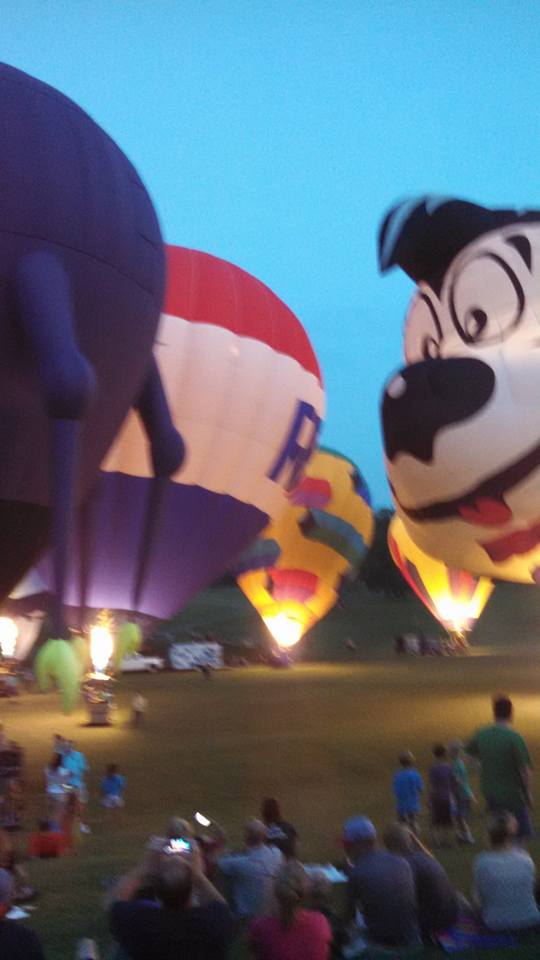 United States
September 3, 2015 9:29pm CST
Well I am exhausted now after a fun eventful night at the balloon glow. It was nothing different same thing as every year. The kids started to get cranky after awhile so we headed home. Getting out of there was a nightmare finally we just pulled out in front of vehicles since nobody was letting us thru lol. But we got out and home safe. My sister and them stayed a bit then they went home too. I am finishing up stuff online and then getting some sleep. Gotta work tomorrow then 3 day weekend cant wait. I have posted an image from the balloon glow also. I didn't take many photos as I was busy with the kids etc. But it was fun. Good night everyone!
6 responses

• San Marcos, Texas
4 Sep 15
those are some nice pics of the balloons..wish it was a video so we could see them moving..hugs and sweet dreams!

• United States
4 Sep 15
I tried to video but didn't work out well. They were tied down so they just glowed for the kids and kids got to get in the baskets for pictures etc. They start going up tonight though

• United States
4 Sep 15
Night Blondie. That is a cool photo of that place!

Hope your appt went well too.



• United States
4 Sep 15
My goodness those are awesome. Good night. I am off soon too.

• Roseburg, Oregon
4 Sep 15
That sounds like you had a good day and enjoyed it.