Here's How You Can Tell I'm Addicted to Hawaii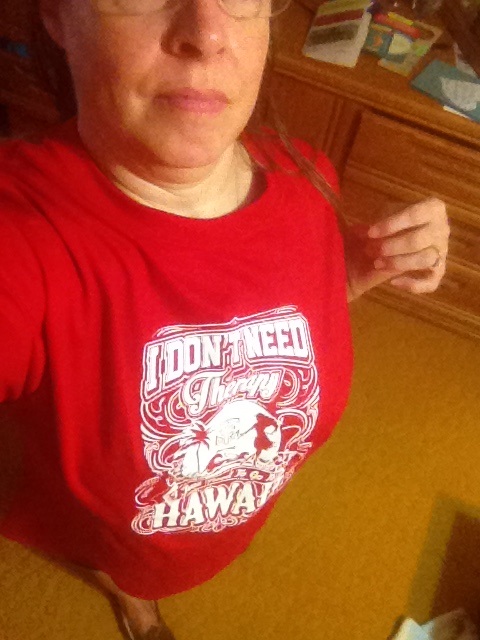 Orangeville, Ontario
September 4, 2015 2:23pm CST
I recently purchased a t-shirt online that reads on the back "Hawaii is calling and I must go". It's on the back so people can see you leaving, presumably to Hawaii. Well, I couldn't resist when another t-shirt came up on the Teespring site. I purchased it (I could have gotten a tank top, long sleeved tee, or even hoodie but I went the cheapest route). If you can't read it, it says, "I don't need therapy I need to go to Hawaii". No truer words were spoken. Teesprings shirts are usually created by a client. They have to get 30 orders within a certain period of time before Teespring will commit to printing the item. These Hawaiian shirts keep coming back because they are so popular. I've purchased a couple of sweatshirts from them as well - "It's a Patricia thing, you wouldn't understand." Next step, design my own t-shirt and see if it is liked enough to make it to print.
4 responses


• Eugene, Oregon
4 Sep 15
My family and I used to live in Hawaii, and I worked at a department store in Waikiki, and so I could by anything I wanted since I worked there. I still have the clothes, even though I can't wear them anymore.


• United States
5 Sep 15
Nice. I like your tshirt Patrice. Mine would say Rockin in the USA.

Thats wot it says now, had to look.