The Bald Eagle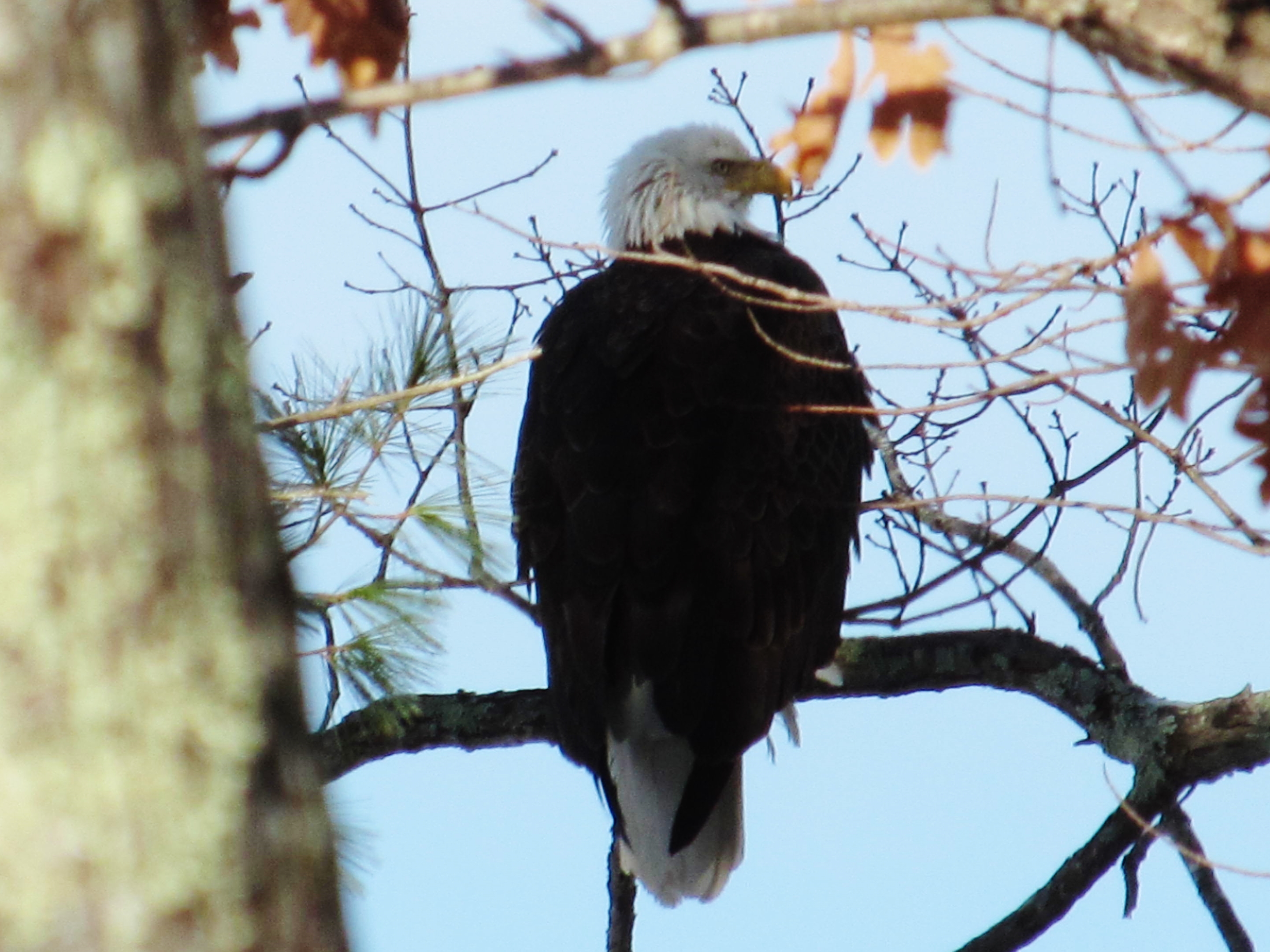 Saco, Maine
September 7, 2015 11:13am CST
Another contributor suggested I write about the bald eagles I see here on the pond and share one of the photos I took of the one I saw last winter. It landed in a tree about 75 feet away and sat there for quite some time looking around. Sometimes when I'm sitting here, I see the eagle's shadow fly over, so I know it's close by. Two years ago, my neighbor and I watched a pair of them build a nest high up in a tree across the pond. Not long after, we saw a young eagle learning to fly. It was an amazing sight!
1 response


• Saco, Maine
7 Sep 15
Thanks, and it's nice to see YOU, too! :)

• Saco, Maine
8 Sep 15
@sishy7
Yes, it is. Here it is Day Four, and I still can't get into Bubblews. Lost cause there, if you ask me. And of course, no one has replied to my email to report the problem. I'm having fun here, and watching how fast the pennies are adding up, too.