Wearing clothes off a clothes line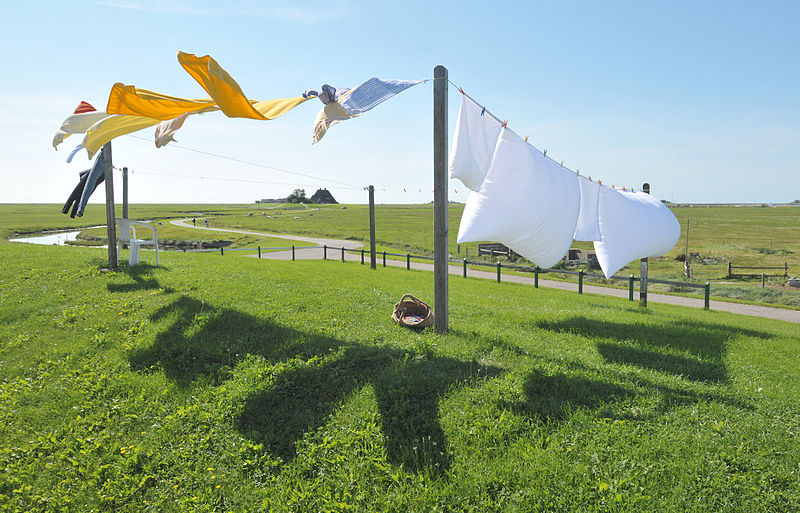 India
September 9, 2015 7:43pm CST
I had this casual labourer whom we had engaged temporarily to do some household chores which included folding clothes, separating those which needed ironing and so on. This labourer told me that she has no such issues in her house as she wears them off the clothes line. No need for a cupboard or wasting time like this (lol) Do you wear clothes off the clothes line? (lol)
5 responses


• India
10 Sep 15
Mine come from the washing machine and come out dry almost. They are put on a clothes line which is indoors. They are first put on hangers. Most of them do not need ironing and those that need to be ironed are sent to a laundry close by. This person felt I was wasting my time (lol). She seemed a happy go lucky with not a care in the world kind of a personality. May be I should think on those lines (lol)

• New Zealand
10 Sep 15
@allknowing
I stopped doing too much ironing long ago. I only iron when I really have to!

• India
10 Sep 15
@valmnz
Since I have that facility almost next door and someone to take them there I use this ironing and laundering facility. Our bed linen is laundered there.

• United States
10 Sep 15
Ha that is funny

Well, in my place it is fine honestly not to iron clothes, we just wear them, but sometimes they are already not wrinkled from the dryer. I do like for them to be ironed, but we do not have an iron and no one to iron them for us ahaha


• India
10 Sep 15
Most clothes do not need ironing these days but you must be folding them and keeping them in your cupboard unlike this worker of mine who is happy taking them off the clothes line and wearing them (lol)

• United States
10 Sep 15
@allknowing
Yes I hang them immediately haah That worker is carefree too


• Philippines
10 Sep 15
No ! I want my clothes ironed . But i hate it when i am about to wear a dress from a hanger and it's still with lots of creases ! I would tell the ironing lady the next time she comes to iron on a Sunday .


• United States
10 Sep 15
I really wish that I took the time to hang the clothes out to dry on the line more often. The sun and wind dries clothes for free unlike the cost of using a dryer. As I was putting a load in the dryer today I was kicking myself for not taking a few extra minutes to hang them outside since it was such a hot day. They would have dried very quickly. I would have saved quite a good amount of money this summer if I had been more diligent to put clothes on the line. I think I only did it maybe a hand full of times.

• India
10 Sep 15
I too do not dry my clothes outside except those that are washed by hand such as kitchen towels, etc.