What makes a good manager?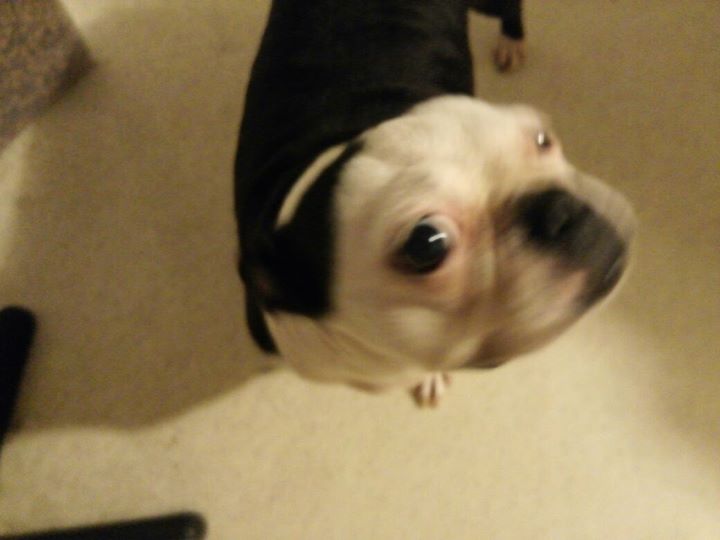 Centralia, Missouri
September 10, 2015 8:53pm CST
After a horrible day (can see my post earlier today for that), I have had some discussions on and off with some about horrible managers they have had. I want to turn that discussion on it's ear. What makes a good manager? What traits? What do they do? How do they do it?
8 responses

• Bhubaneswar, India
11 Sep 15
Being a Team Lead for years, I feel, the best quality of a Manager is to identify the Qualities of people he leads and assign the right roles to them. This is the biggest quality - remember, it is always a collective affair and if one end is lose, the project will always have a higher chance of failing. I would differ with
@lauren
on Positivity and
@cahaya1983
on good communication skills - if you have a task to someone who is not enough qualified or interested or motivated, there is no amount of positivity that can be induced and no communication skills can help - in the long run.

• Centralia, Missouri
11 Sep 15
True, so I would assume a good manager would not only be able to do that, but effectively communicate while they were at it!

• Bhubaneswar, India
11 Sep 15
@Jessicalynnt
Of course, a clear communication is the second thing manager should possess. Unless s/he tells out and describes the task in a way the team understands, there are going to be more issues sooner or later. Also, unless the manager communicates well, s/he cannot identify the interests and capabilities of the people/team s/he leads. A resume should be considered first as a start point - and this is why I said, communications should be at second position. Because if you do know that I am a Technical Guy (which will be evidently mentioned on my resume), it would help in deciding what part of the project should be discussed or communicated to me.


• Centralia, Missouri
11 Sep 15
@thesids
there is a lot of that not going on. I started taking everything literally. I refuse to play the interpretation game and then fund myself in trouble when something goes wrong. Now I have a clear chain of emails to refer too where I was directed to do whatever it was


• Malaysia
11 Sep 15
I can think of so many traits but I think the most important ones are good communication skills, good time management skills, responsible and most importantly understand the individuals they manage.

• Centralia, Missouri
11 Sep 15
I think many managers simply do not care about those they manage other than a necessary means to a goal

• Malaysia
12 Sep 15
@Jessicalynnt
Agree. That's actually a common problem in a lot of organizations, at least the ones I've had experience with.

• Centralia, Missouri
12 Sep 15
@cahaya1983
agreed, I think there are many more bad managers than there are good ones out there

• Avenel, New Jersey
11 Sep 15
POSITIVITY!!!!! being open to questions/when people ask for help without making the person feel dumb or like theyre bothering them. gives praise when deserved.

• Centralia, Missouri
11 Sep 15
I like this. I also like the idea of them knowing the job well enough if you are struggling they can actually help train you to get better, rather than just say, tell me what i can do to help. Heck if I knew what I needed I'd have already asked!

• Avenel, New Jersey
11 Sep 15
@Jessicalynnt
oh yeah that should be #1.... i mean how else can you manage someone if you dont know how theyre supposed to do their job???

• Centralia, Missouri
11 Sep 15
@sprinklesare4winners
but think about it, how many managers have you had...who actually could step into your shoes and do your job as well as, if not better, than you.

• United States
11 Sep 15
One who cares about other people and believes in teamwork. One who tells you what you do right instead of nit picking over everything. A person who is open-minded and not all about themselves.

• Centralia, Missouri
12 Sep 15
yeah thats a point of contention right there, instead of just blanket saying its wrong, how about providing what would be right? Guidelines, goals to meet, some kind of structure to help.

• United States
12 Sep 15

•
15 Sep 15
A good manager should be able to listen to his/her staff, know if something is wrong with his/her staff. Make good decisions of what is best not only for the company but also for the staff they have. Always be aware of his/her staff. Looking after making sure his/her are ok and are happy within there job. Happy staff work better, I know I was in Management for a number of years and always listen to myself and made sure they were happy within there job and wanted to know if they weren't and what I could do to help them. They really need to be a people person, some managers aren't that and don't know how to deal with there staff they have and that's where things go wrong.

• Centralia, Missouri
15 Sep 15
that is something that is missing, the sup doesn't have our back, and isn't proactive in noting when there is missing policy. we just get in trouble for things, instead of approaching it like, that didn't work, lets fix it so that's not an issue again. Or asking what happened, instead of coming down on everyone. There is no pride anymore, no trust, no team, there is just what can they be mad about next.

• Preston, England
12 Sep 15
A genuine respect for the staff, having worked up the ranks and willingness to do the job rather than just endlessly delegating responsibility. Not being hypercritical, giving praise and credit when it is due, willing to listen, and not forgetting who really does the work.

• Centralia, Missouri
12 Sep 15
very nice points. the stick and the treat, plus actually knowing how to do what you are asking others to do. Or at this point i would settle for someone who was excellent with people and knew how to reach out and get help for the things they didn't know how to train more on.


• Centralia, Missouri
11 Sep 15
Yeah the whole yelling thing always makes thinga feel like one is being bullied

• Aurangabad, India
11 Sep 15
Depends on what line of work they are involved in-production, sales of service! And whether they fit their jobs snugly, I mean they are not misfits.