Street Art / Poetry, Have You Seen a Poetree Before?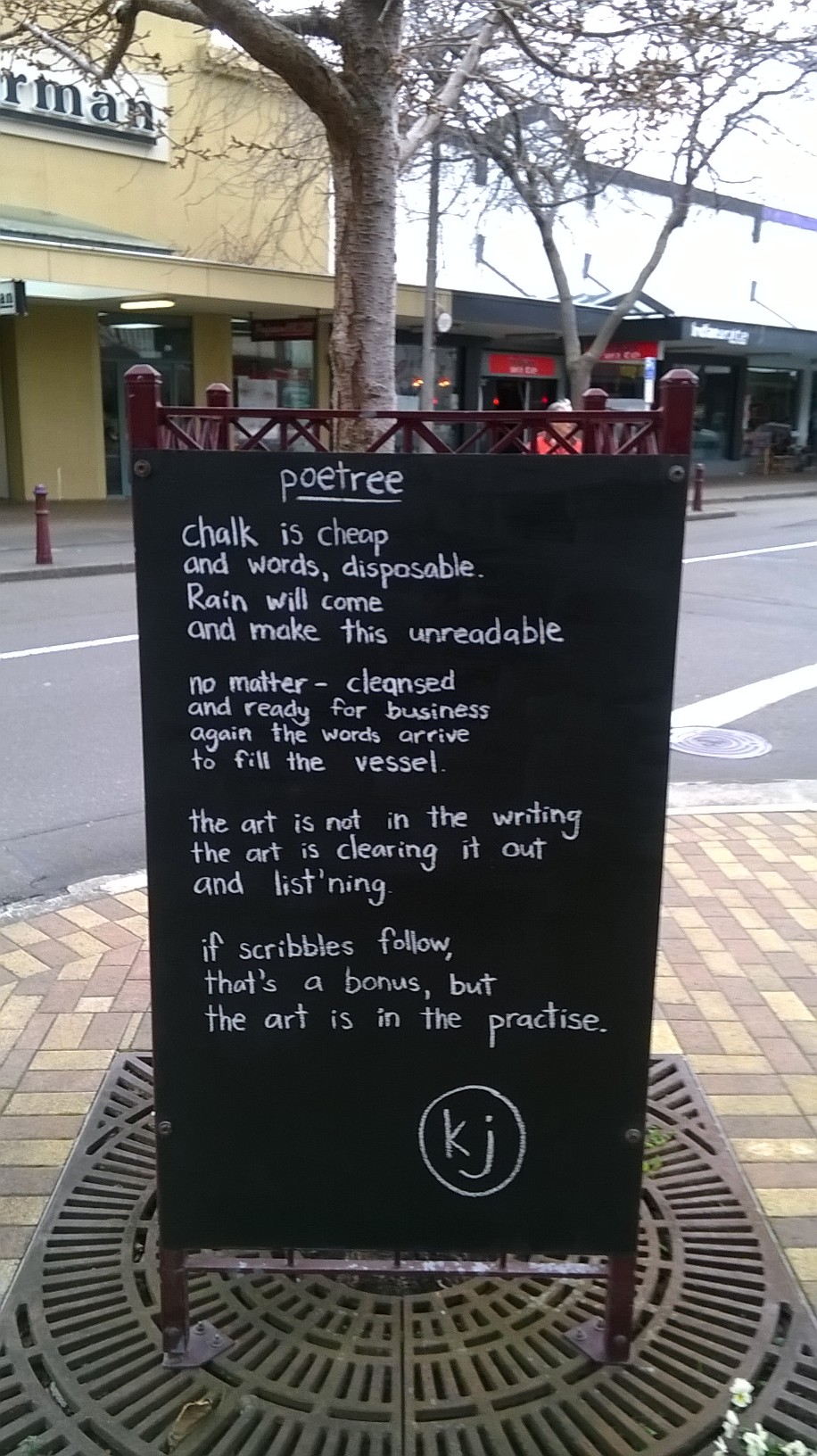 New Zealand
September 11, 2015 8:43pm CST
I found this chalk board poem on a street corner near my local library the other morning. The title alone took my fancy, a board attached to a tree with a poem on it, what else but Poetree?

Stopping to read this brightened my day. Does your town or city have fun things like this?
8 responses

• San Marcos, Texas
12 Sep 15
Oh Val..I just love this!!..I've never seen a Poetree but now i have..wonder who the smartie is that thought of that?? I would definitely love to have them in my classroom!

• San Marcos, Texas
12 Sep 15
@valmnz
oh sorry Val..I meant my classroom here..sometimes i wish i had been a teacher..i would have loved that!




• Alicante, Spain
12 Sep 15
That's unusual and very clever, And like you say..eye catching, I have not seen anything like that here...

• Philippines
12 Sep 15
First time I've seen something like that too. Usually I see menus instead of poem written on street chalk boards.

Then again there's the chalk art for birthday parties too.


• Saco, Maine
12 Sep 15
No, it doesn't. I live in a small village in a very rural area. But I'm sure there will soon be something like this in our largest nearby city, Portland. I don't get out there anymore, but they're pretty progressive.