Had My First Pumpkin Spice Latte Today

Canada
September 12, 2015 4:37pm CST
Hubby and I had a few errands to run and we planned on stopping for a Pumpkin Spice Latte, but ran out of time. When we got home, I ran upstairs to call my brother to let him know of our big news and when I came downstairs, hubby had made me a skinny latte with lots of Pumpkin Pie Spice sprinkled over the foam. It was amazingly good. My Pumpkin Spice Latte is one of my favorite things about fall. I think that I could drink one every day! Have you had your first Pumpkin Spice Latte or is your favorite a different flavor??
9 responses

• India
13 Sep 15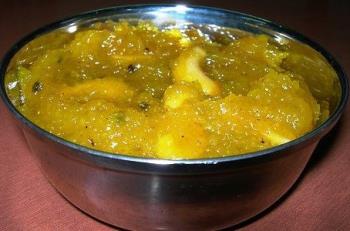 @Hate2Iron
When I visited My sister's house , she prepared Yellow Pumpkin Pie , we call it Poosani Halwa in tamil language .

She served me and I tasted it .

Hurray ! ! The yummy taste .

That was the first time I have tasted .

It was nice .

Nothing comes close to it .

I appreciated and thank her


• India
13 Sep 15
I have had ''Poosani'' Halwa and I liked it.

• Delhi, India
16 Sep 15
@writerjo
- Pumpkin Halwa tastes very delicious but Pumpkin Spice Latte is kind of coffee.



• Avenel, New Jersey
12 Sep 15
i love pumpkin coffee! havent broken it out yet this year tough, still too hot here for me to get in the mood.... i hope fall comes soon!!

• Canada
12 Sep 15
It's definitely cool enough here. I'm actually using the winter comforter on the bed.

• India
13 Sep 15
Though I too love coffee,I have never tasted Pumpkin Spice Latte.I do like pumpkin.

• United States
12 Sep 15
I've heard that they are really good. Haven't tried one yet.

• Delhi, India
16 Sep 15
I have no occasion to experiment with Pumpkin Spice Latte. I searched about it and then came to know that it is a kind of Coffee. We take simple instant coffee with some milk and sugar in it and my wife makes it for me.


• United States
13 Sep 15
I do not usually do lattes, sounds like your husband is amazing. Pumpkin everything is great. It is a sure sign of fall.