How do you usually divert yourself from depression?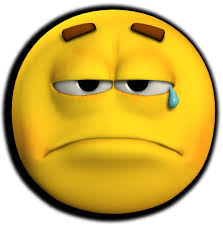 Philippines
September 13, 2015 10:10am CST
I've been dealing with difficult things nowadays; break ups, death of my grandmother and financial matters. I've been very depress so far and its been really tough. I tried everything so far. I tried diverting myself by going out with my friends and watching some good movies but I always end up crying in my sleep. Hope you can give any suggestions for me to follow. Thank you guys.
5 responses

• Bangalore, India
13 Sep 15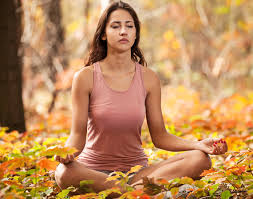 Depression is a scary enemy which you have to eliminate to succeed.The youths of today are facing it a lot as they don't let it out,they don't share. I suggest you to share your feelings with your close ones it may be friends,family,facebook buddy,mylot friends.Read good books.Fill yourself with positivity,good things. Doing some yoga will help you a lot believe me

Most important thing is never be alone and don't feel yourself as useless, everyone is useful in their own way

.Since alone mind is devil's workshop.Even if your alone try to engage yourself in work or play.Trust me it helps a lot since I have done it.Finally feel good.,think good,be good.May god bless you and solve all your problems.


• Philippines
13 Sep 15
Thank you so much! I guess meditation could get me going.

• Bangalore, India
13 Sep 15
@joygracia
ya half an hour or atleast 15 minutes at morning and evening will keep you energized and fresh!!Good to go gal



• Philippines
14 Sep 15
@mkrnex
Thank you. That's a very good Idea. Do you have such sessions everyday?


• Sao Paulo, Brazil
13 Sep 15
I know how it is to be falling in depression(I almost feel myself, but that's another day's story), and it works different how to fight against it for different people. First thing I would say is having someone you can count with, you best friend maybe? Or sometimes our best friends are not the best to deal with it. Then you need to remember something very important, You are important, maybe people don't know it, but everyone is important for the world in their own way. You are alive, you are here, in such a big world, in a even bigger and extensive universe, with many possibilities. Remember that you are not alone in this, everyone has problems that put us down, we are all humans afterall! Fight little by little everyday, step by step, think before taking decisions, but never step back. You may also want to do things that you like, or just talk about your problems with someone you trust. I may not be good with words, but If I can help in anyway, I will try, but you first need to want to help yourself. Up with your head! You are alive and I am sure there's people that cares about you!

• Philippines
13 Sep 15
@ZHVegas
.. So thoughtful of you. Couldn't thank you enough. I guess what you said is exactly what I want to hear. Thank you so much!

• Sao Paulo, Brazil
13 Sep 15
@joygracia
Your welcome, and I repeat, if you need something you can tell, I may try my best cause I know how bad and harmfull depression can be to us, don't hesitate!

• Philippines
13 Sep 15
@ZHVegas
Thank you. I greatly appreciate you offering your time.

• Manila, Philippines
14 Sep 15
I am sorry of your loss. I hope you get better. In terms of financial matter, MyLot will help you earn extra money to support your needs. We all need to make meets end because we all have bills to pay. DO what you love to do like going out with friends. Express your thought and emotion to them

• Philippines
14 Sep 15
Thank you. Yes indeed mylot has helped me financially and emotionally. I express myself out here and received very heartwarming advises. I come to think life is not that bad after all. I would just have to find ways to ease the pain and I know everything will be okay soon.


• Philippines
13 Sep 15
@gudheart
.. exactly.. I guess we have nothing to but just let problems, pain & hurt pass by and just live to what life can provide. Really appreciate your time. Thank you.

• Walnut Creek, California
5 Oct 15
I try to get mindless stuff done when I feel down. Then I try to exercise, whether it be cycling, hiking or something else. Moderate exercise releases a bunch of neurotransmitter that can help battle depression and grieving.