What is the basics of shares and stocks??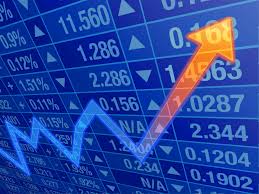 Bangalore, India
September 14, 2015 8:16am CST
Can anyone explain me or give tips and suggestion what shares basically are like what it is??I have tried to study but I get confused thoroughly!! My one doubt is when a share goes down they say one should buy but why they would sell when market is down??
5 responses

•
14 Sep 15
Take example of a business that needs funds to grow and hire people. In such case they create a document called shares that helps people get portion of profit from the company at the exchange of money added. This is called as stock that is made from the shares. So stock market is formed to make marketplace of such shares. That is pretty much the concept behind the shares and stocks. I hope now you know the concept of the shares and stocks. :)

• Bangalore, India
14 Sep 15
A great detailed suggestion buddy.How can't I get it after this.Such a detailed explanation .Made me understand in a better way. Now I can say I know a bit about share market,stocks. One doubt Skysnap if market falls why one would sell it.If anybody don't sell it how one can buy more??Are yuou saying when the market is down invest in it and when it is up sell it!!

•
15 Sep 15
@mkrnex
That strategy would be timing the market and it doesn't work. there are some shares which are not down even after market fall. some are down and will continue to fall down. some people get panic and sell their loss shares so it's their way of saving further loss.

• Bangalore, India
15 Sep 15
@skysnap
ya trying to time the market is waste of time.As you may get lucky twice,thrice.But you are bound to fail then.

• Aurangabad, India
14 Sep 15
At a very elemental level, shares are units of ownership, of the issuing firm.

• Bangalore, India
14 Sep 15
Great insight Irfan. I got a clearer view now.I was just confused what the heck shares and stocks are.Confused between them.lol


• Mumbai, India
14 Sep 15
You can observe share market online.Do the trading on the paper.You can buy a share at lower price and sell at higher price and make a profit.You also can make short sell also.Sell a share at a price and then buy at lower price and make aprofit.

• Bangalore, India
14 Sep 15
Can you say where to watch online??And where to do paperwork ??organization name!!Is mutual funds not good??if good which one??

• Mumbai, India
14 Sep 15
@mkrnex
You can go on BSE or NSE sites.Or any share brokers site.You have to study yourselves for mutual funds.

• Bangalore, India
14 Sep 15
@Mukundrao
The brokerage fees for direct sales or buying will be high right??And to do it you must have good experience too right??As timing the market is impossible!!

• Pune, India
4 Oct 15
That is the case of retail investors like u and me. Most of retail investors follow TV channels and their fellow traders and act. Markets always move UP and DOWN because of various reasons, Most of the times, markets will all based on bad news which will be there for short time, Mean time, people get panic and sell their positions in losses. But with in no time, They see the shares that were sold at the lower levels will raise upon dilution of the news. Then they feel sad.