Should the juvenile culprits be spared?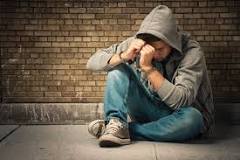 Bangalore, India
September 16, 2015 1:29pm CST
The hot topic now-a-days in crime field is people under 18 age committing awe full crimes.And guess what they just scrap through because they are not "ADULTS". A despicable crime that took place was a girl was gang raped brutally and was thrown in pubic complete nude with her boyfriend beaten blue. She went to coma state and after a week she died such was effect of incident physically and mentally!!Guess porn sites should be banned for under 18?? Then finally at the end in the list of criminals included 2 juveniles.They scraped through with 2 years jail. But rest were dealt seriously though!!But can they be left like that.If the crime was of less proportion then that was totally a different situation,but they took the life of a girl,it will only encourage the juvenile crime I guess. Anyone feeling so,or you feel they are under 18 so they don't have great maturity,so their life shouldn't be spoiled.I guess the law should change according to time.And how is the law for juveniles in your state? Is it strict or liberal?Are you happy with legal system of your country?Do results I mean judgement come fast enough so that you need not run to and fro to the court and pay crores and crores of money to the lawyers?Are you satisfied or ignorant about your legal system??
4 responses

• Philippines
16 Sep 15
I think juveniles should be given appropriate punishment that way they may have the intuition not to do the same crime anymore.

• Bangalore, India
16 Sep 15
@joygracia
How is the punishment in your country??

• Philippines
16 Sep 15
@mkrnex
Actually juveniles are placed in some facilities away from adult prisoners. They were just given disciplinary actions that way they can learn to become responsible individuals once they grow up.

• Bangalore, India
16 Sep 15
@joygracia
My problem is a 17 year guy or girl is a juvenile too,so what you can teach them!!Kids are sent to juvenile home and are made to study till they grow up here too,But for 17 year or 16 year guys just 2 year and let go...heaven


• Nairobi, Kenya
17 Sep 15
The legal system should not be lenient to people who commit crimes and hide under the age bracket to avoid facing maximum consequences. If a minor commits a serious crime, he or she should face the sentence fitting a crown up but should be dealt with under juvenile laws for humanity's sake. I hate evil.

• Bangalore, India
17 Sep 15
@waflay
Ya mate the juvenile law must be changed a little to suit the changing world I guess.Else it will be a mayhem for sure.

• Roseburg, Oregon
16 Sep 15
They took a life so they should be in jail for longer than two years. they might get out and do the same thing again.

• Bangalore, India
16 Sep 15
@jstory07
absolutely,there is no fear of law among juveniles now a days!!they are on a rampant and so is the juvenile crime!!