Online courses, have you completed any?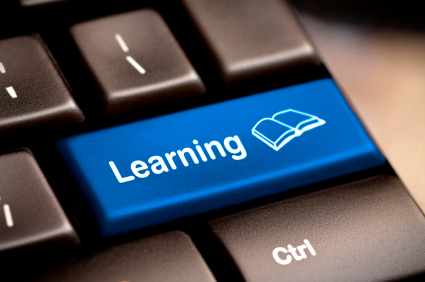 Greece
September 16, 2015 4:38pm CST
One of my colleagues suggested an online platform where you can attend online courses for free. They are organized by various universities worldwide and they provide students with videos and handouts. I found all kinds of topics, from writing to psychology, marketing, architecture etc. I am interested in a course about wine tasting and wine making. It's organized by a university and it seems like an interesting course in a field that is new to me. I am afraid I won't be able to keep to the schedule until the end. It's harder to work every week if there is no interaction with teachers and other students. Have you ever thought of taking online courses? What kind of course would you be interested in?
9 responses


• Greece
19 Sep 15
@valmnz
They have to provide more if they are paid courses. I would choose those as well, if they were on my field of study or if they were valuable to expand my work knowledge. I am doing this one for fun and creativity, learning different things every day brings more creative and innovative ideas on the daily life too.


•
17 Sep 15
Yes I have attended the courses from Udacity, Lynda. I have also joined some coursera courses and they were good. it's not easy to join such courses these days. If you can use khan academy then you can learn a lot from it too. Those courses are free and also make you some more knowledgable too. There are some paid courses too but they are quite expensive and so I don't recommend them.

• Greece
18 Sep 15
I have joined coursera too, but I've never enrolled to a class with them. I will check the other sites that you've mentioned as well, I am new to online learning and I'd like to know more. I want to find subjects that I wouldn't normally attend, but they seem interesting and can help expand my knowledge in various fields.

• Canada
17 Sep 15
A free one? I find educational themes really helpful. There are plenty of tutorials and even video presentations that help teach us just about anything. I think the personal attention would be great if the instructor actually did do that but I would be careful about paying too much if I picked one. As far as learning something new. Need to think about that for a while. Best of luck if you decide to commit to something.

• Malaysia
17 Sep 15
In fact YouTube has some great video tutorials on almost any subject. I've learned a lot of stuff from YouTube videos.

• Canada
17 Sep 15
@cahaya1983
They are good. The only problem there are poor ones too. Sometimes the person is not understandable or doesn't jive with your way of learning?

• Malaysia
17 Sep 15
@Bluedoll
Yeah, not all of them are of good quality. I usually check the ones that are recommended through other websites or blogs to make sure they're at least worth watching.


• United States
19 Sep 15
I don't know about free coruses, as mine were normal university courses that were offered online. Expensive, but a lot less than being there in person. The interaction was done through chat sessions and other platforms that let you communicate with the professor and the other students. Online is great, because you choose your own time schedules.

• Greece
19 Sep 15
Did you do get your degree from long-distance? Some universities have master's degrees that can be completed online too. These are very convenient programmes for students who can't attend classes in person, due to work or long distance. The course that I am going to attend is a quick 6-week program that only needs 3-4 hours of studying every week and doesn't provide a degree, juse a simple certificate of completion.

• United States
19 Sep 15
@besweet
It was for my Masters of Science degree. My undergraduate degree I got in person.

• Greece
19 Sep 15
@OneOfMany
Yes, it would be a shame to miss the undegrad student life too. My friend is doing his MSc online at the moment, hopefully he will get his degree next year.


• Malaysia
17 Sep 15
I took a free online course on writing, several months ago. I think it was on Udemy. That site has really great courses. I'm going to take another one on proofreading very soon.

I'm also interested in entrepreneurship courses but most of them are quite costly. If I can find an affordable one I might register for it.

• Greece
17 Sep 15
I started my course in edX, you can check it for proofreading. I think they have writing classes and they are free. Only the graded certificate costs which I don't think I need at the moment. You can complete the semester for free and get a simple certificate that mentions you have finished the course.

• Malaysia
18 Sep 15
@besweet
I don't think I need certification either at the moment, there are local institutions offering those for less, I think. I'll definitely look up edX. Thanks!

• Greece
18 Sep 15
@cahaya1983
Yes, certification is good if you want to add it in your resume. Otherwise it is not needed. You are welcome, I hope you can find something useful for you over there.


• United States
17 Sep 15
That does sound interesting. I tried to use the free videos for the Excel program and I just can't get it. I don't like the Excel program.

• Canada
17 Sep 15
I know this much you must be a "square" to like the Excel program.

or maybe they are called cells? I remember you writing about this before
@Susan2015
and frankly, I don't blame you. If you don't like something it is difficult to learn.

• United States
28 Aug 16
Yes, I have completed a lot of classes on a site called Coursera and received certificates from each class.