Vote for a Two-L Bilking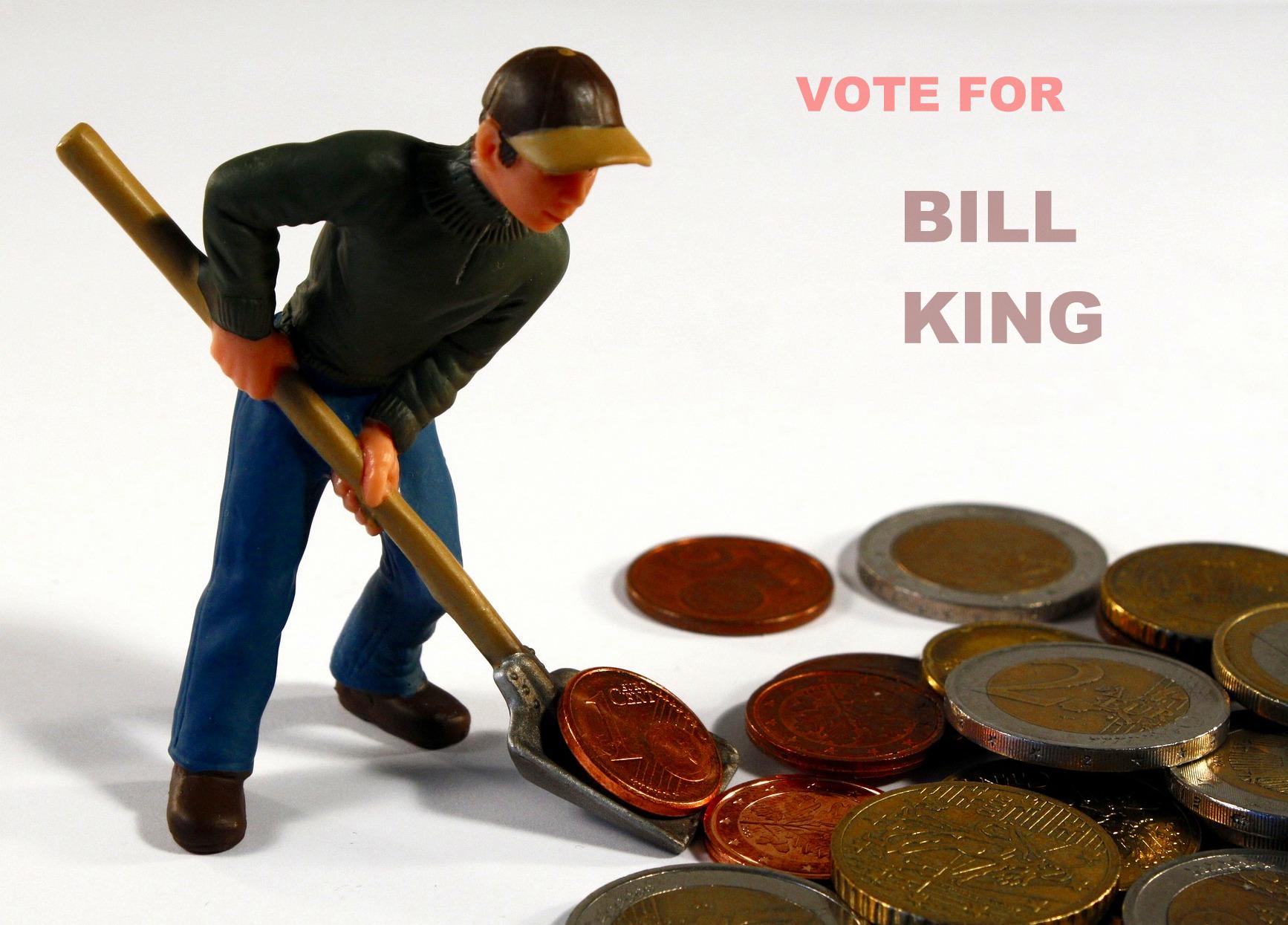 Goodfellow, Texas
September 19, 2015 10:58am CST
"Do it to us once - your fault. Do it to us twice - our fault." So goes the saying. Here in our town we are prepping for the next election to choose our new mayor. There is a sizable number of candidates, some new and some old, but one of them stands out from all of the others. He is obviously a very straightforward fellow. How do I know that to be true? You can smell truth, honesty, and transparency just boiling out of the guy. All you need do is to take a look at his name. He uses it to tell us how he intends to run the place if we are smart enough (???) to elect him as our next mayor. BillKing. Did I spell that correctly? Image source - Pixabay-Edited by Gus Kilthau
4 responses


• Goodfellow, Texas
19 Sep 15
Howdy Good Friend (The one and only Derry Aire on the My Lot thingie) -- King has the plan. "Why bilk 'em one at a time when you can do it to the entire city at one milking...?"


• Alanya, Turkey
20 Sep 15
@Ceerios
The potatoes are white and floury too, I might add. There are yet a few snakes, although not of the scaly or reptilian varieties, alas. Many times in my younger days had I to attach said mechanical suction devices onto the appropriate protuberances from an udder swollen and heavy with lac lactis, before I could attend to my morning bowl of cornflakes smothered in the stuff.


• Roseburg, Oregon
19 Sep 15
Soun ds like a good choice and I hope he is honest.

• Goodfellow, Texas
19 Sep 15
Ms Judy (
@jstory07
) - You might want to check with Ms Janet (
@jaboUK
) to find out when old ceerios is kidding or when he is playing it straight. (Hint: "talking in his sleep only")



• Goodfellow, Texas
20 Sep 15
Ms Catherine (
@bluesa
) - I believe that I may go for Jasmine Snarkely because she seems to have a way of saying things. Also, she rides a bicycle on the sidewalk. Not too many jail sentences - mostly just misdemeanors - small felonies (several) - and that is noteworthy among practiced politicos. Supports food banks (those with money). There are other attributes, but I don't know how to spell them - so I will lieave them to the professional writers to make that listing. Maybe atop that list will be my favorite - she is said to not sing in the shower. Thanks for asking.


• Johannesburg, South Africa
20 Sep 15
@Ceerios
, I can understand not singing in the shower being appreciated by you, I too do not understand singing in the shower. Should a bicycle not be ridden on the road, instead of the pavement though. Decisions, decisions, as they say. You are only welcome. :-)


• Goodfellow, Texas
19 Sep 15
Ms Janet (
@jaboUK
) - As the little green moon man said to the pretty lass in the window nearby his landing spot, "Take me to your ladder, Lady. I'll meet your leader later." Reminds me of the time when Armstrong first stepped down his ladder onto the surface of the moon, spotted a little green moon man peering at him from behind a rock, and said to him, "Hello, Little Green Moon Man. Kindly take me to your Liederkranz." You see, it truly is "Take me or leave me."