New tattoo!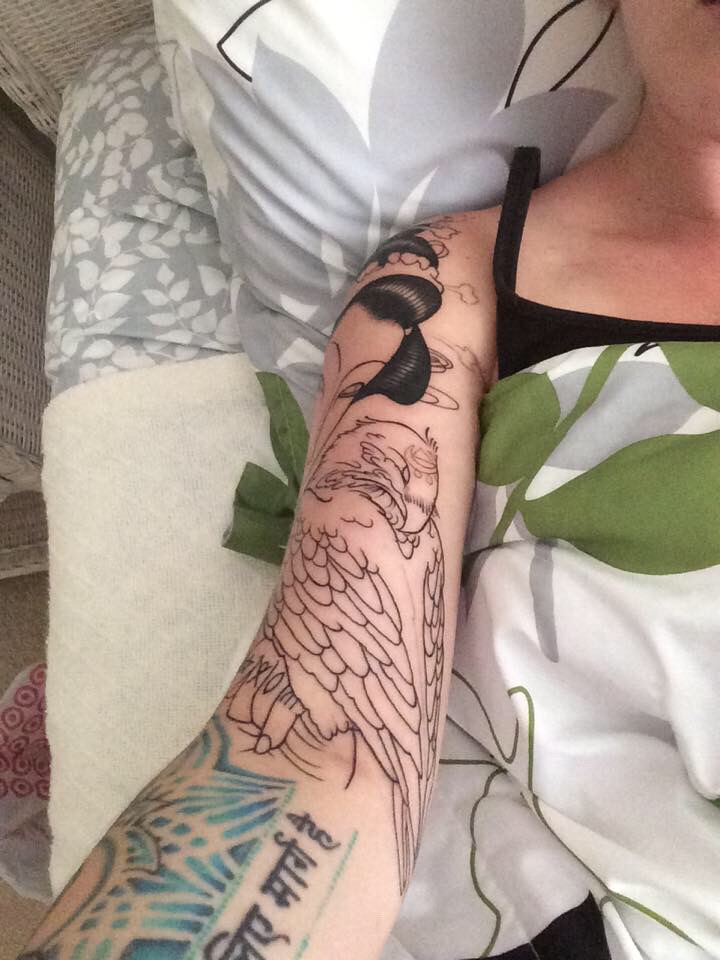 United Kingdom
3 responses

• Gurgaon, India
23 Sep 15
Nice. I also like to have a tattoo on my hand of AMM alphabet.

• Pea Ridge, Arkansas
21 Sep 15
That's awesome! I'm working on a back piece. Do you plan on getting more?

• United Kingdom
22 Sep 15
Awesome, what do you have so far? I would love to see it. I'm finishing both arms and then I'm starting my back and leg piece

• Pea Ridge, Arkansas
22 Sep 15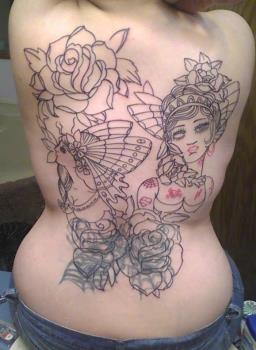 @MayPeach
it's actually a cover up. When it's done I'll start my chest then sleeves

• United Kingdom
23 Sep 15
@Jadedjinn
I see that! But it's great line work and it's going to look awesome when it's all done :)


• United States
21 Sep 15
Is that the finished tat? I don't think I will get one as some jobs will not allow tats. I like them, though.

• United Kingdom
22 Sep 15
No way!! Have maybe two more sessions. It's going to be colour and blend in with my other work. Then a separate session to fill in my gals. Well I live in Europe where people are much more accepting and don't care if you have tattoos or not.

• United States
23 Sep 15
@MayPeach
Ok, I thought it didn't looked finished, but I didn't want to say anything until you confirmed that. At my past two jobs you weren't supposed to have any tats visible. One of them it was not acceptable at all, but I don't know if they were really strict about the rule. The other one just had the rule and I think they were more lenient. I think tats look cool, but I think any body modification that may be seen as negative by most employers I will shy away from. I don't need to give them a reason to not hire me.

• United Kingdom
23 Sep 15
@callarse1
should move to Europe then! They don't care here, it's about the person, not their skin