The SADDEST HEARTWRENCHING drama ever I have watched!!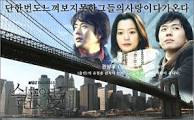 Bangalore, India
September 21, 2015 8:44am CST
Two day off from MyLot was with the good company of Korean dramas. I came across a unique drama. It was a 20 episode series. It's name was Sad Song Love! Name itself gave me a kind of sad vibe. The lead pair were cute and male lead's acting was awesome, heart wrenching. So the story goes like this; The story is based in South Korean town named "American colony" where a boy ,our male lead usually faces taunts about his mother being a prostitute. She runs a bar where the American soldiers come for fun. Now our female lead who is also BLIND comes to this town along with aunt,who wants to be singer in the bar.He carries her on his small shoulder for whole night fearing she would be passed away to some prostitution home.Here the budding love starts. Situation makes the two children stay under one roof

. Our hero takes care of her in school against all bullies and they kind of become sweethearts


.And they enter high school. One day school bullies attack our blind heroine and try to manhandle her which ends up with male lead saving her. His mom scared about his future sends the girl to some other place. So they part away. Our hero searches for her, finds her but doesn't reveal himself as she and her aunt are going for USA for her treatment. So the scene where he feeds her noodles without revealing his identity is tearjerker!!

So our heroine lands in states eventually they get shelter less due to some reason and our 2 male lead saves her. He gets her eye operated. Co incidentally he is also male leads best friend. Our heroine tragically gets a false message that her sweetheart is dead. And she tries suicide to but our 2 hero saves her.They continue their friendship with 2 hero proposing her, she finally accepts after knowing her first love is dead and gets informally engaged!!


which is obviously false. So she lands in Korea, Seoul for her singing.Our 2 hero who is producer of music company now calls for his best friend who is the best composer , and the first love. He recognizes her in first glance, but she can't ,since she can see now

. So our hero hides this for his best friend.But she finds it and tries to break off the engagement.But our hero stops her. This secret is finally known by our 2 hero. He feels terrible but finally let her go in sense ,shows his best friend that he has no problem. Now time for climax, our lady's first song release and her sweetheart has promised to watch it. But a conspiracy breaks and he gets shot to save our 2 hero.


Last epilogue, our heroine visiting her sweetheart buried place with her son after 10 years, showing she still loves him.
But I seriously doubt the last part..So guys give your opinion for this story!! How you felt?
5 responses


• Bangalore, India
21 Sep 15
yep., the background score gives you a sad excitation vibe.

• Bangalore, India
21 Sep 15
Between I couldn't understand, if you love someone so deeply from childhood, how can you marry someone else and claim that I still love you. This sounds like crap to me!!


• Aurangabad, India
21 Sep 15
Will have to check it out.

• Bangalore, India
21 Sep 15
The k dramas are class apart from these Indian daily soaps which repeat the same track year after years!!

• Aurangabad, India
22 Sep 15
@mkrnex
I hear they have dramatized some Indian epics as well.

• Bangalore, India
22 Sep 15
@gregario888
No ,nothing from India, they have huge craze towards China though!! and westerners


• Nairobi, Kenya
22 Sep 15
South Korea dramas are awesome! I haven't watched this but by reading your detailed review, I can already feel the need to watch it. At one time, a S. Korean Television station used to bring us those cool dramas, but nowadays I am so busy to keep up with them. I do love them though...

• Bangalore, India
22 Sep 15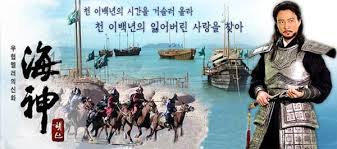 yep
@waflay
kdramas are cool and awesome. In 2007 I was in high school at that time a kdrama named "EMPEROR OF THE SEA" and "JEWEL IN THE PALACE" used to telecast as a sign of cultural collaboration between India and South korea. It was dubbed in Hindi! The first one was awesome! The stunts were cool,The background score was awesome. The story was emotional.It is a story of a slave who grows to destroy pirates and control the sea trade routes!! The second drama too was good ,but I liked first one better as the second one was a cooking based drama as it had ladies preference.

• Austin, Texas
6 Jul 16
Going to have look this up. I love a good love story, even if it's a sad love story.