Who likes Oprah?

Bahrain
September 6, 2006 7:18am CST
8 responses

• United States
26 Nov 06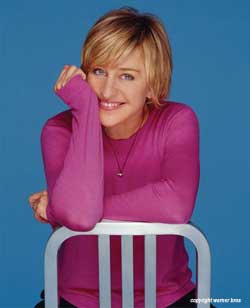 Her show and topics are interesting....But I think it is Ellen DeGeneres all the way!! She is so funny and can be amusing doing anything! Even speaking Spanish. And her characters voice in Finding Nemo is great! She is not afraid to be herself or different!

•
26 Nov 06
I do love Oprah!! Her show is so awsome!!

• United States
6 Sep 06
Usually no, but sometimes. I know that's a weird answer, but sometimes I get annoyed with her. She's a multibillionair and I know she donates to a lot of causes, but I have a hard time with anyone worth that much money because something inside me just feels like she could do more. If I had that much money, I'd be even more proactive about helping those in need. I've seen people come on her show in desperate circumstances that she's interviewed and sent home without giving them any assistance. She doesn't even pay her guests for coming on the show. When she gives away goodies on her show, she's not even paying for those... they are donated by the manufacturers. I know this sounds like I'm judging Oprah, but really what I'm doing is feeling frustrated by her because if it were me I'd do things differently. I don't think anyone needs 5 homes... I'd have 1 really nice house and donate houses to needy families. I know she's done some of that too... I think she built a neighborhood for some families affected by Katrina, so like I said I know she gives. Still, I would never sit on millions of dollars when I could see people suffering on the news and even down the street. I think she could do some pretty incredible things with that money. Wouldn't the feeling of helping others out be worth soooo much more than knowing you're financially rich? I'd rather be a humanitarian than a wealthy woman. I do think she has a good heart, just wish she'd give more.

• Sweden
6 Sep 06
my boyfriend once said he likes Oprah's show. i like it, too but not addicted to it.

• United States
6 Sep 06
I like her on what I've seem on TV, I think she is a great tv host.

• India
6 Sep 06
i dont know abt her .. but her show is good .. i liked wat she did to tommy hilfigher