Guess Who's Coming to Dinner, and Lunch, and Breakfast and Snacks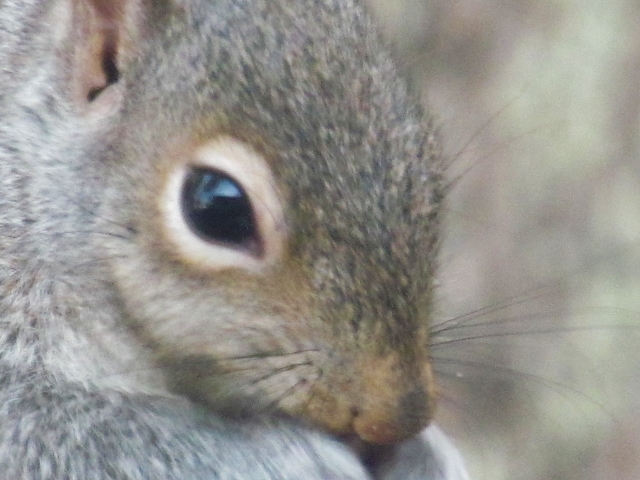 Saco, Maine
September 25, 2015 8:10am CST
I stocked up a little more yesterday on seeds for the birds I feed all winter, primarily on black oil sunflower seeds and whole dried corn kernels, which the blue jays love. And of course, all my other uninvited guests have started showing up to partake of the feast. Namely, the squirrels! No sooner did I get the seed bowl out and there they were, making a big old mess of things. I gave up long ago trying to defeat these gray wonders. Other than baffles that can be placed below a bird feeder on a pole, nothing, and I mean, nothing, stops them. And they will spend their entire lives trying to figure out how to foil a feeder. I've owned expensive rigs and cheap ones. And now I stick with the cheap, as there is no point in spending lots of money on feeders that only claim to be squirrel-proof but aren't. I've learned that, once they've gotten their fill of the food, the squirrels lose interest and move on. I have also learned at which time of day they're most likely to show up, so I tend to let the feeders go empty till later. That's how it is when you live in or near the woods. You learn to coexist with the wildlife. And they repay you in kind with their antics and their loyalty!
2 responses


• Saco, Maine
25 Sep 15
We have blue jays all winter long here. As long as there's food out, they're here!

• United States
25 Sep 15
We don't have squirrels here in the village. But we do have voles and they will eat the bird seed that falls on the ground as well as the Mourning Doves and the wild rabbits.

• Saco, Maine
25 Sep 15
I haven't seen any voles here. But of course, they don't make themselves known too often. But squirrels and chipmunks we have in abundance!